6 Pro-Techniques To Master Time Management At Work
Has this ever happened to you? 
Every morning, you promise to be more productive and proactive at work. And end up being exhausted juggling with your daily repetitive work schedule, back-to-back meetings, tons of emails, and loads of deadlines at the end of the day?
If yes, you're not alone.
And even though one shouldn't be mixing up their personal lives with work-life, being lethargic and less productive at work ultimately starts affecting your personal life too. You start overthinking your performance, your professional goals, the next appraisal, and eventually your overall career.
Hence, time management is an essential skill that one should always be striving for. And if you're willing to be a pro at managing time, this blog is for you. Let's start!
Here are the 6 most powerful techniques to master time management at work.
Figure out where the time is going
The most important technique is to find out where you are spending your time.
It becomes difficult for the workforce to manage everything at the same time. And due to that they get stuck between spending or investing their time.
So, for that, you need to optimize your time and schedule it in the best way.
And if you are a biz owner and want to track your time. Then using an automatic time tracking tool would be the best option for you.
2. Prioritize your work
Prioritization is the key to successful time management at work. If you are working in the corporate world. Then, it becomes necessary to prioritize the work to get things done.
Prioritization does not only help with it will also increase your productivity.
The best way to prioritize your work is… to make a list of the most important tasks that you have to do or submit before the deadline rushes you.
And for that…
We have a solution for you Flowace is the time tracking tool that provides the scheduling feature. It will help you to prioritize your work.
Avoid multitasking
Avoiding multitasking is an important and effective time management technique.
If you are a multitasker and want to do everything at the same time, then you will end up doing nothing. Take one task at a time and finish it then jump into the next task. This will increase your productivity and also help you to get the work done at the same time.
Learn to say NO
Many people might believe that it feels rude to say NO to someone for things that make them happy.
I know it's hard to say NO sometimes. But when you are at work or doing something important. And to avoid such distractions that may hinder your work. Then, at that time it's better to say NO to those things.
This technique would not only help you at your workplace but also would help you on a personal level.
Take a short break
When you are working for 6-7 hrs a day. This may help you to get the work done but it will make you frustrated and stressed for the whole day.
So, taking a short break for 15min after getting one task done. It would be great also taking short breaks would make your mind refreshed to continue the work.
Invest in the time tracking tool
Last but not least. To check and follow up whether you are using these techniques in the right way or not.
The most important thing is to invest in the right time tracking software or tool that will give you all the updates about your work and time in a click.
And we are here to help you out…
Flowace is the automated time tracking tool that would help you to deal with that. Flowace has these amazing features like :
walk-in/walk-out

that shows your working hour.

You will get your dashboard in which you've got many options to check your productivity.

You can

schedule

your work and

meetings

with clients and so on.

You can check when you were most

productive

at work.

Making and following the

to-do list

becomes easier with

Flowace

.

It will increase your

productivity by a minimum of 20%.
Conclusion
These 6 are the most powerful techniques to master time management at work. And if you follow these techniques and execute them in the right way then it will work.
And to keep check-in those techniques, start investing in the time tracking tool.
Flowace is always there to help you with that. To know more you just need to book a quick demo with us.
Will see you there!
Start your 14 days free trial

for accurate time tracking!
Related Post
Nowadays, Collaboration has become a buzzword in every field of work. When it is done right, it can bring a…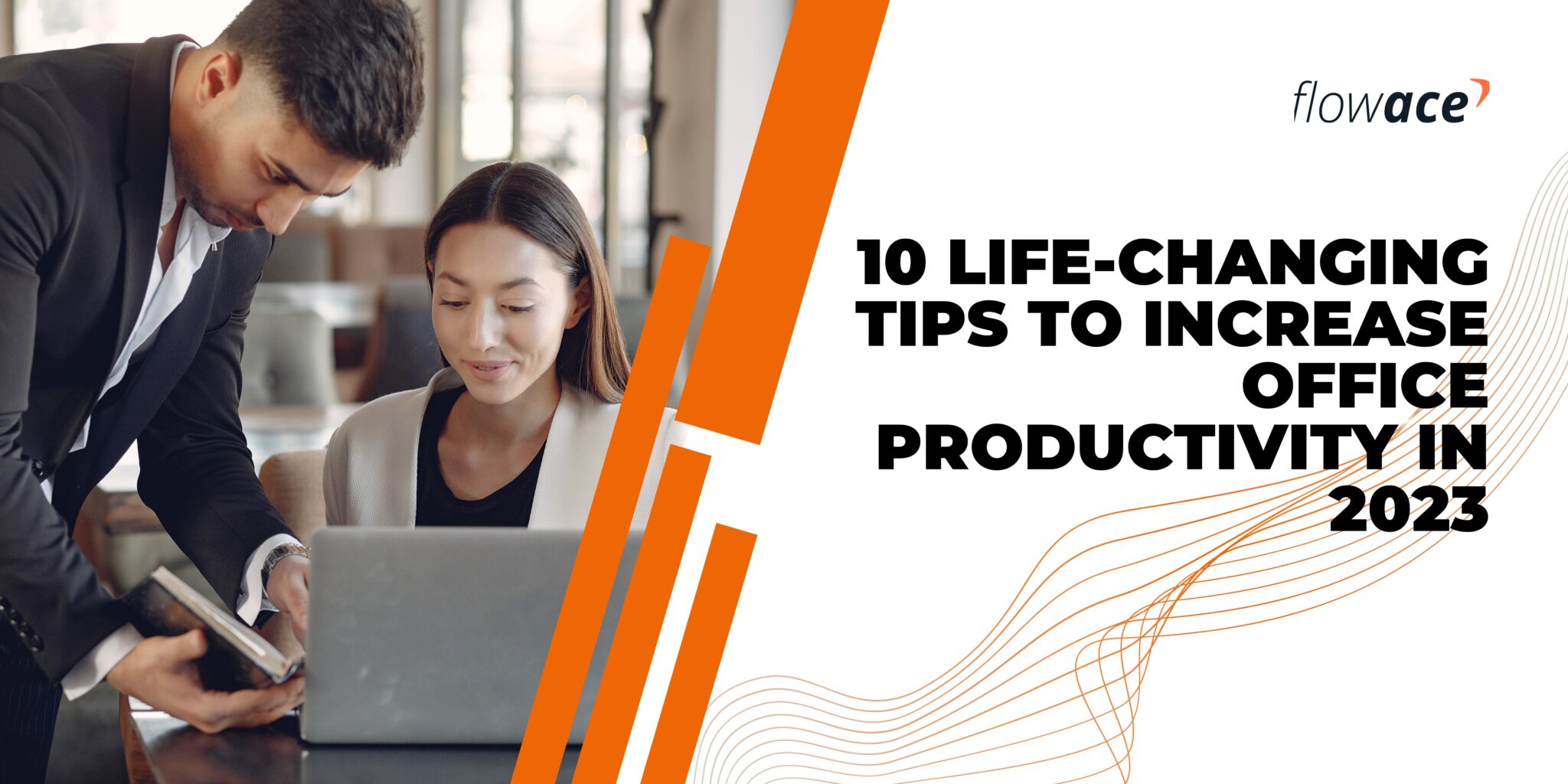 "The peak hours of 9-5 are when I'm the most productive!" -Said no one ever in 2023. Today, office hours…
Boost productivity for modern teams by
minimum 31%.
14-day free trial | No credit card required