Trusted by 35,000+ users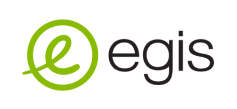 How to Track Time with Flowace's Desktop App?
Get Started
Begin by creating a Flowace account, a straightforward process.

During registration, use a strong email and password.

Next, install the required bundles, and you'll be ready to start.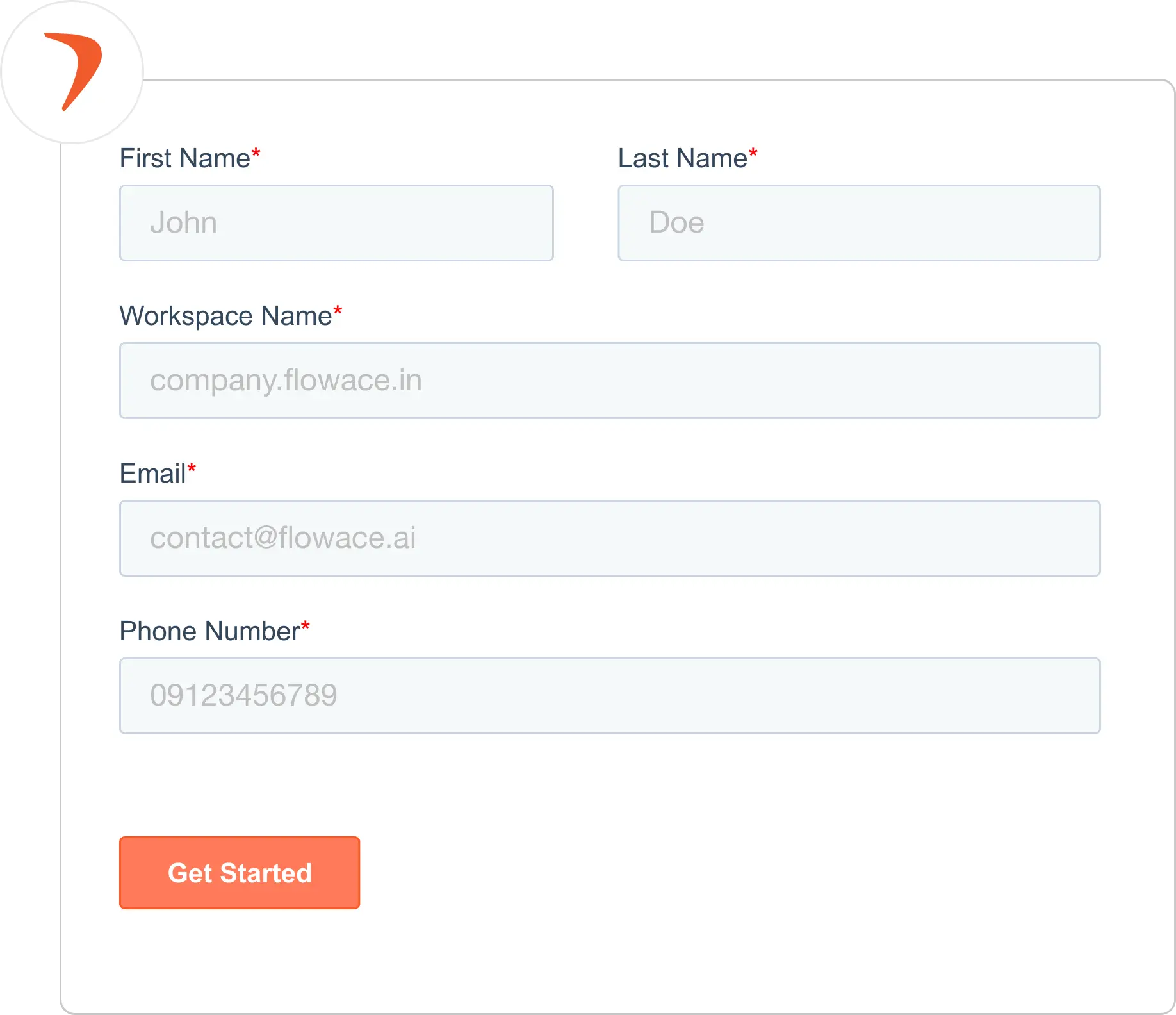 Download Desktop Time Tracking App
To kick off, download the Windows Time Tracking App.
Depending on your desktop setup, choose the appropriate version of the app for Windows from the app store.

Alternatively, you can streamline the process by installing the web browser and directly downloading the app from your dashboard.

After downloading, execute the bundle and complete the app installation to prepare for effective time tracking.
Start the Timer
Initiate time tracking effortlessly with just a click

Simply activate work mode for automated tracking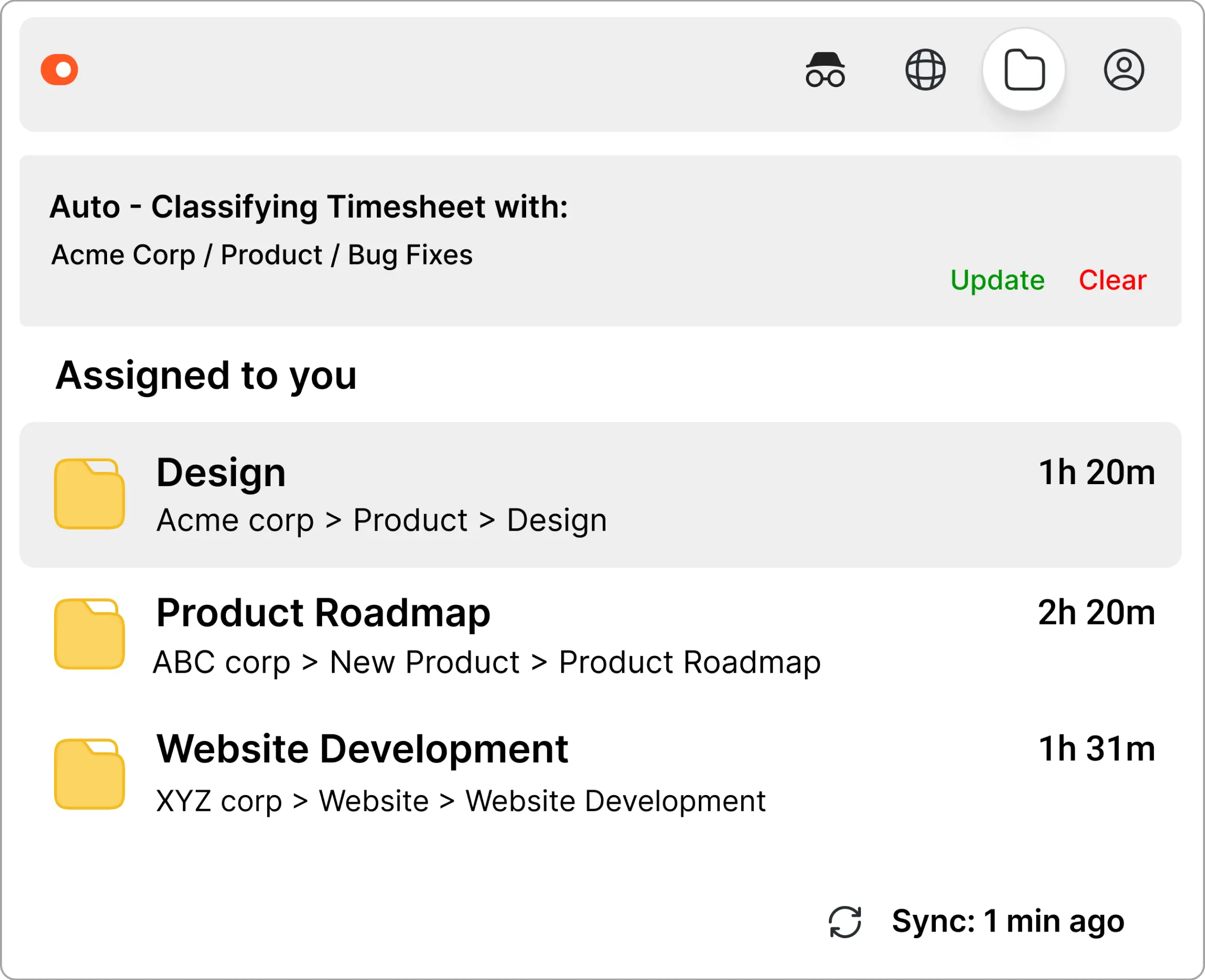 Project Categorization and Tracking
Organize your projects by categorizing them effectively.

Add tasks and assign them to your teams.

Keep a close eye on project progress and activity levels.

Extract comprehensive details about employee activities from your timesheet.
Install Web Browser
Enhance accuracy by installing the web browser version.
This version enables you to review timesheets and analyze productivity reports tailored to your organization's needs.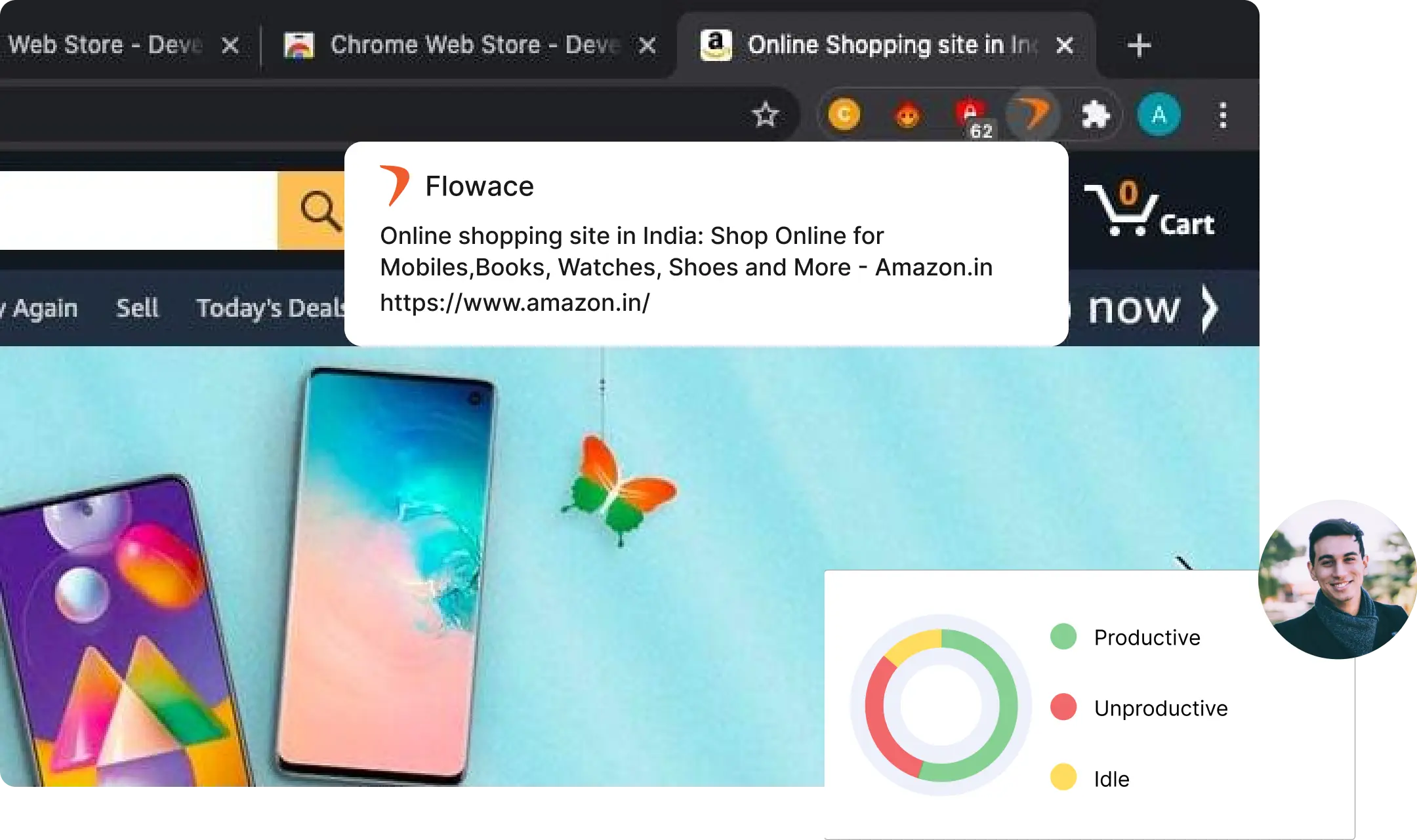 Considering the Positive Aspects of Employee Monitoring?
Effortless Time Tracking App Tailored for Your Workfow
Gain Insights into Workforce Activities
Get real-time visibility into remote workforce activites with Flowace's motion-based time tracker built on mouse and keyboard usage. Optional screenshots and real-time data provide managers with a comprehensive overview of the organization.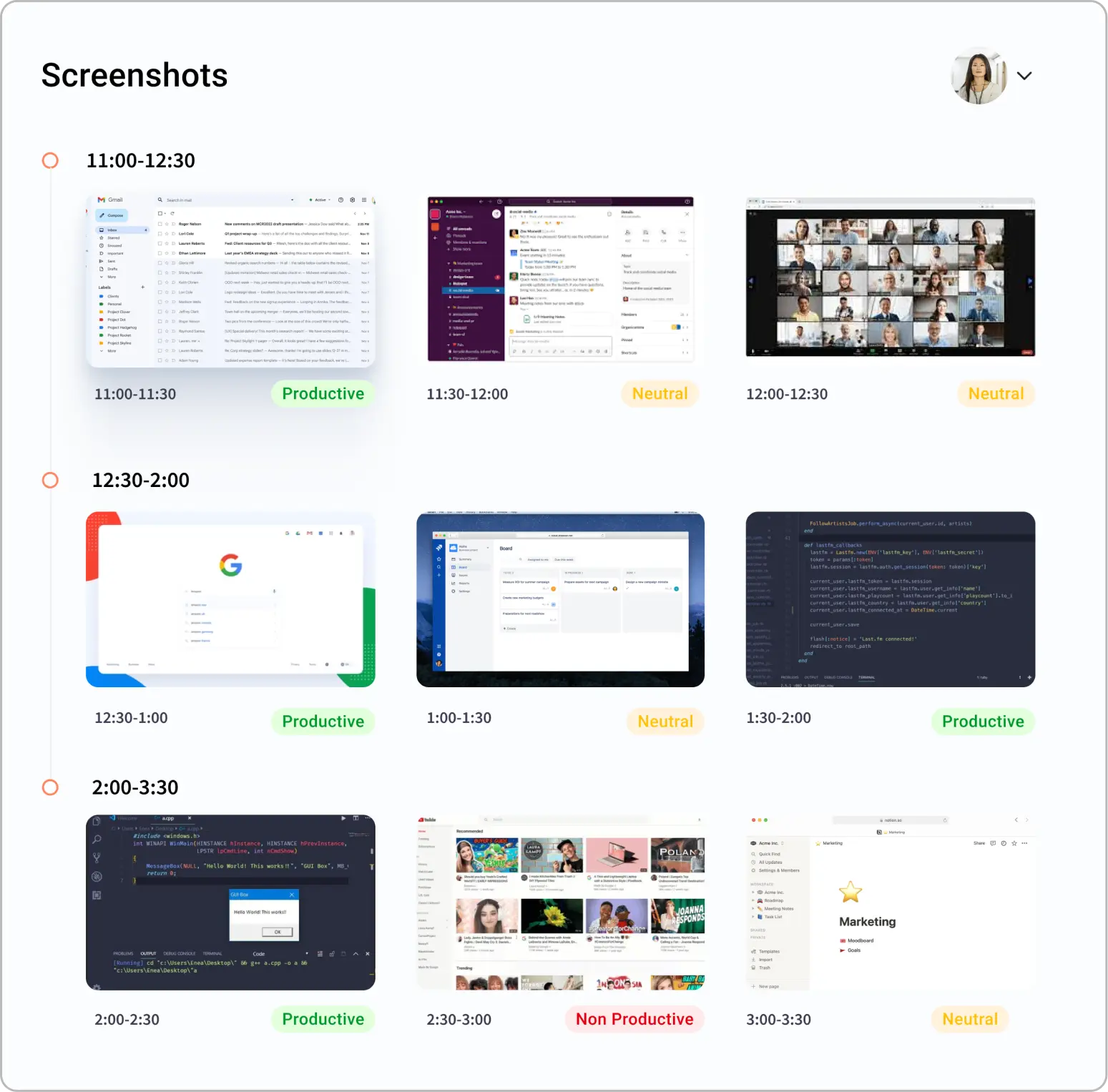 Comprehensive Desktop Timer
Simplify time tracking across various projects and apps without manual timers. Flowace records activities behind the scens, offering managers an accurate view of employee time usage for daily tasks.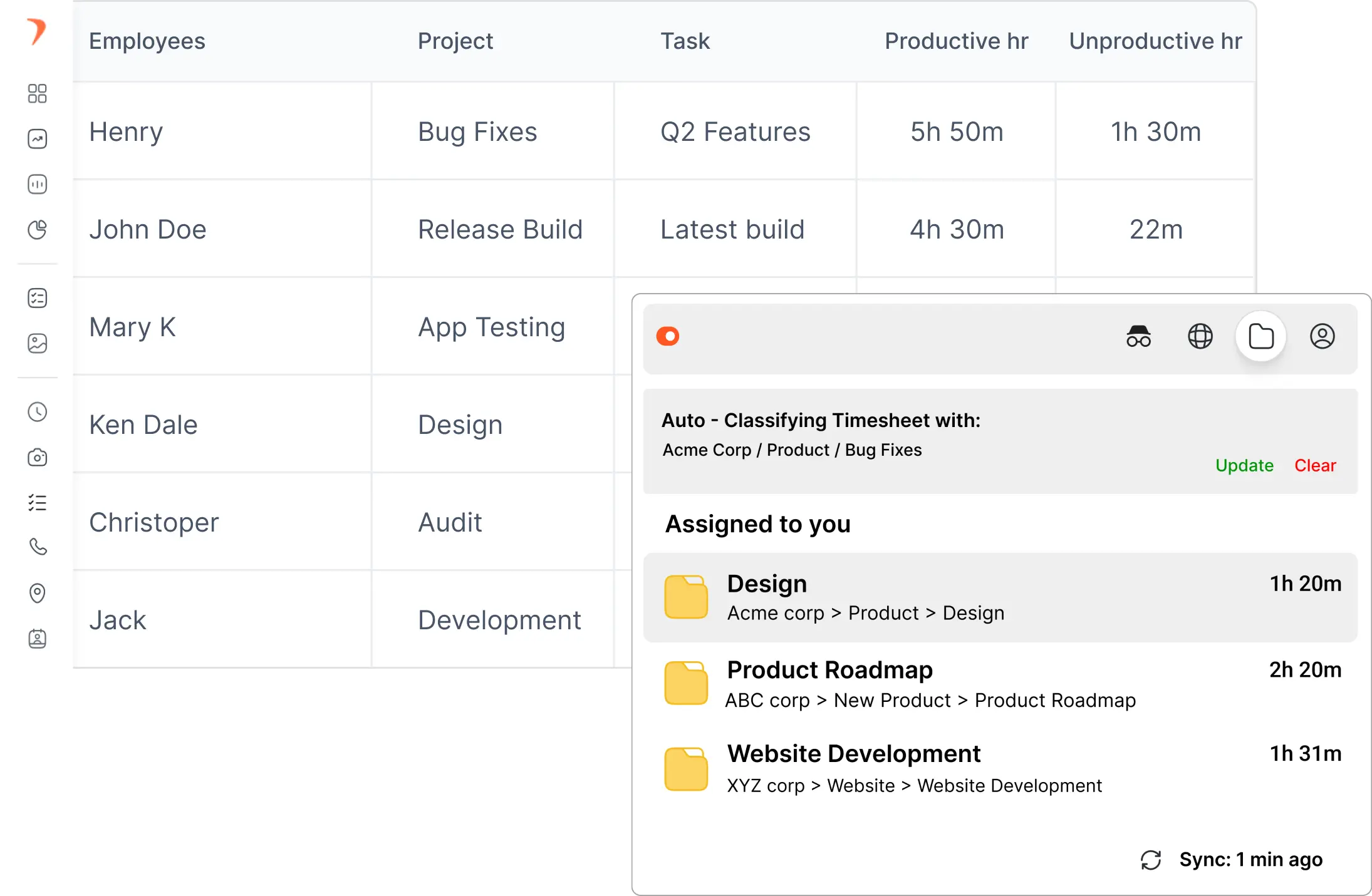 Work/Privacy Mode
Switching between work and privacy mode is a breeze with a single click. Whether shifting tasks, taking breaks, or logging in & out, one tap restores control. No privacy compromised.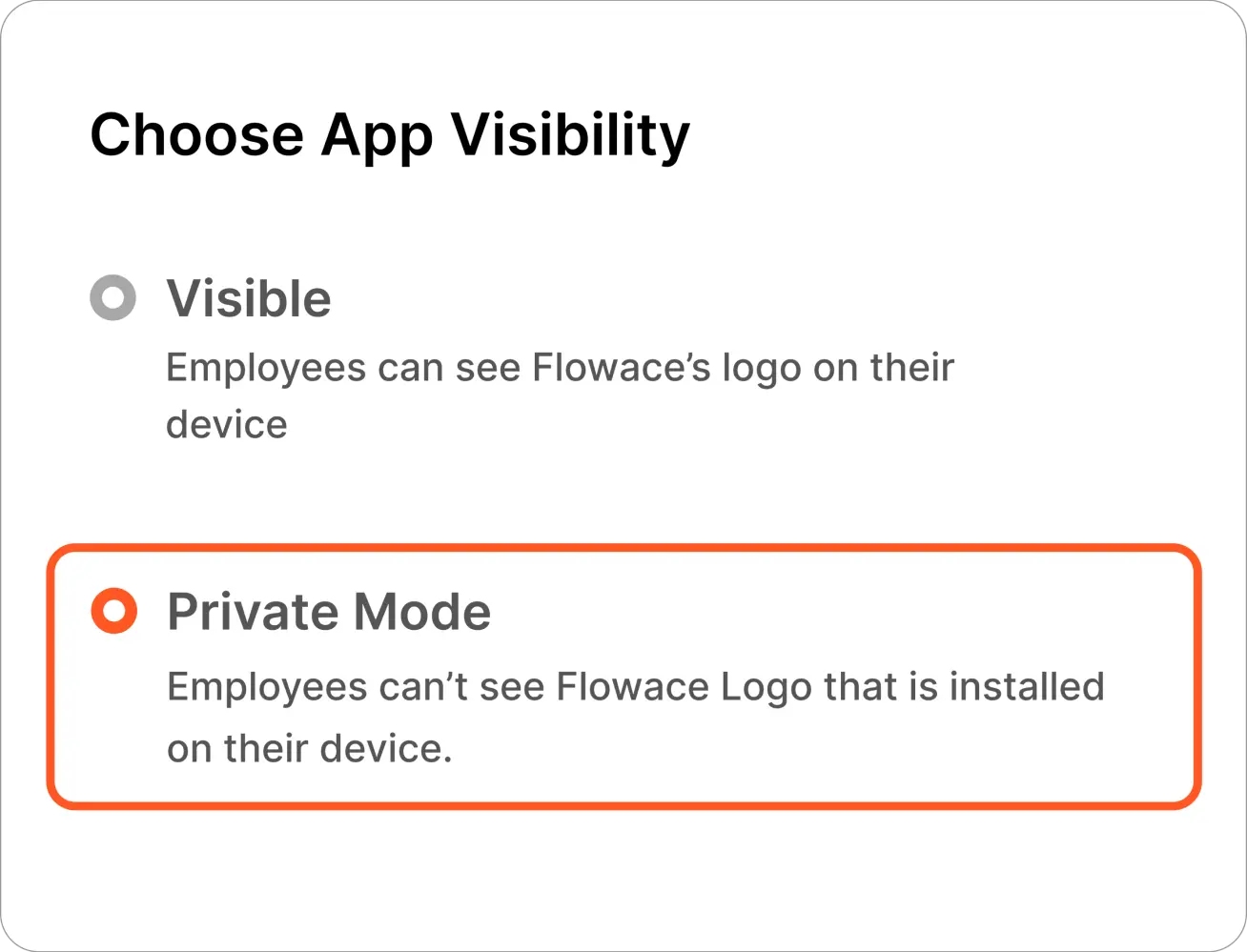 Real-Time Timesheet Updates
Flowace's Windows app for Desktop captures employee activity seamlessly. Automatic logging ensures accurate timesheets, aiding fair appraisals and reporting without workflow disruption.
Detailed Productivity Reports
Access detailed workforce analytics, tracking weekly, monthly, and daily activities by the second. Monitor productivity vs. idle hours, identify bottlenecks, and develop solutions for enhanced efficiency.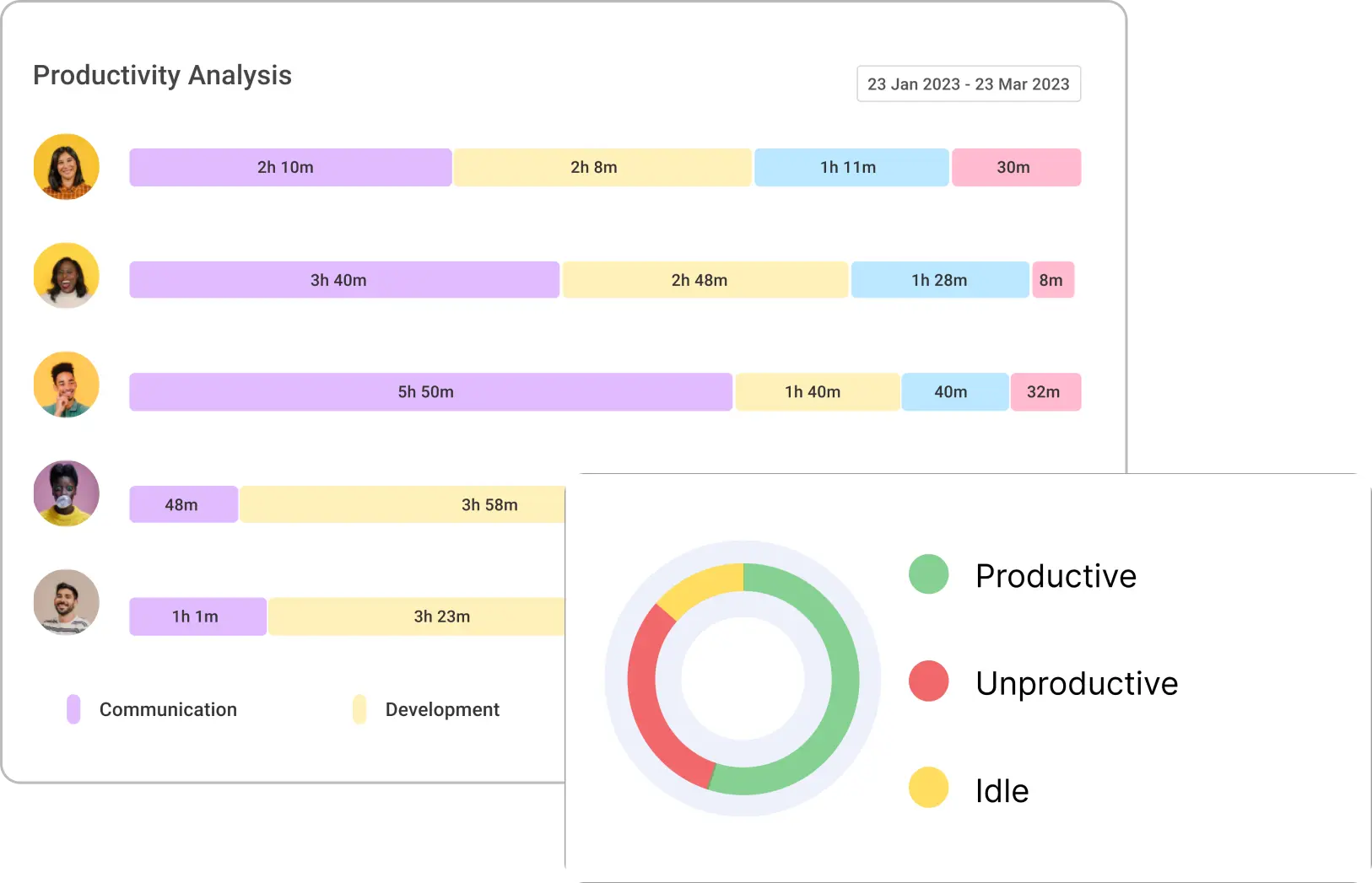 Seamless Integration
Flowace's desktop app for Windows effortlessly connects with 35+ project tools like Jira, Asana, Salesforce, Azure, and ClickUp for seamless data capture and time tracking.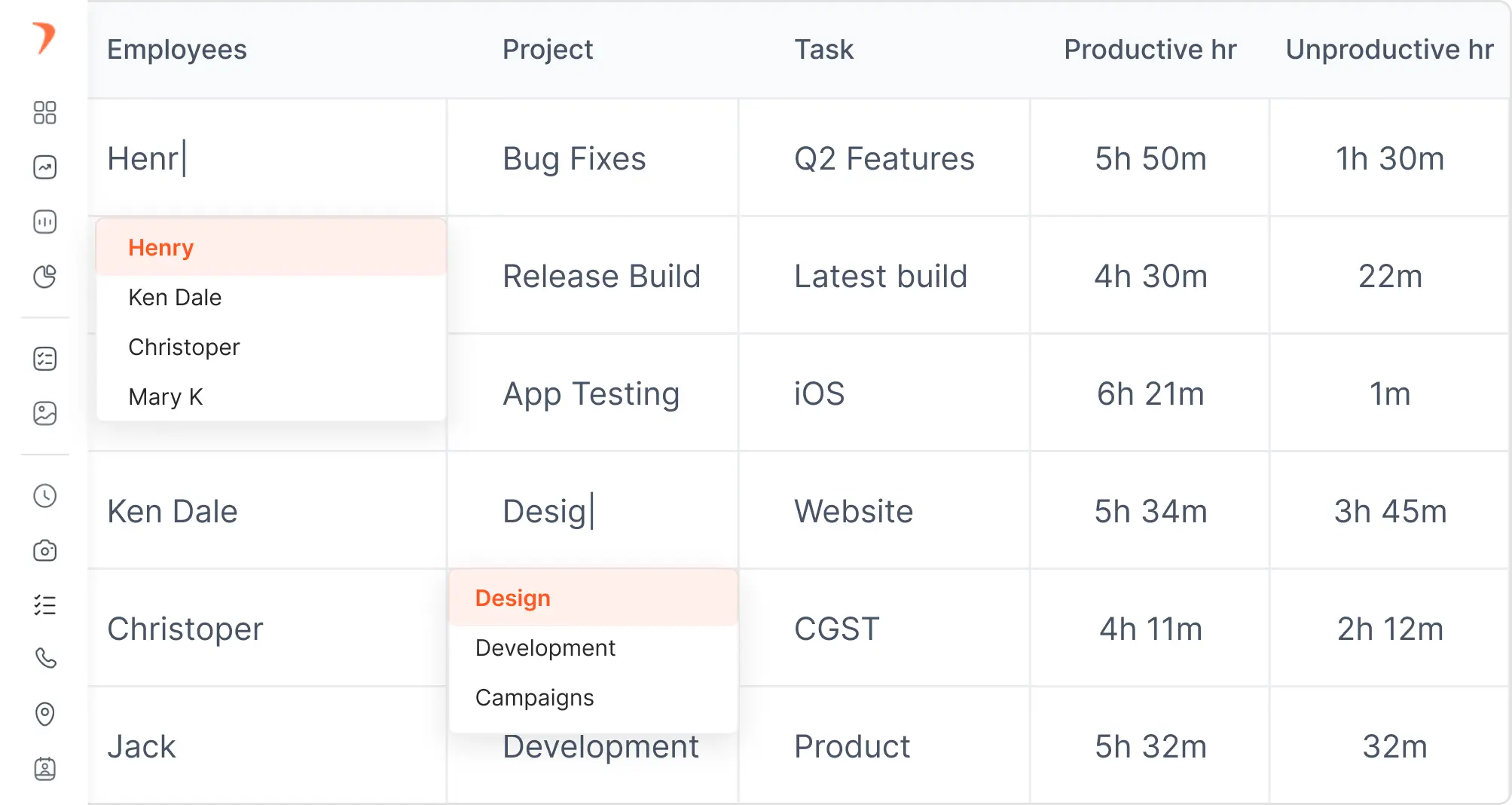 Features of Flowace Time Tracker for Windows
Attendance Tracking
Employee attendance is automatically recorded upon system startup, eliminating the need for manual inputs.
Productivity Monitoring
Easily differentiate between productive and unproductive tasks to boost efficiency.
Payroll Management
With all data automatically logged into timesheets, billing and invoicing become a breeze.
Project Management
Create and manage multiple projects within the Flowace app for detailed timesheet tracking.
Real-time Activity Monitoring
Track employee activity in real-time through keyboard and mouse usage.
Live Screenshots
Receive real-time screenshot updates to monitor work progress and prevent unauthorized activities
Idle Hour Detector
Find out how much idle time is used and plan your productive hours accordingly
Pomodoro Timer
Set up the Pomodoro timer and get alerted when it's time to take a break after a preset time period. Stretch, meditate, or even drink water
Offline Time Tracking
Lost your internet connection midwork? It's all good. Flowace desktop time tracker app saves your time entries and auto-syncs them once you're online.
Frequently Asked Questions
Everything you need to know about the Flowace.