Make workforce management simple with Flowace time
The ultimate time tracking software for teams. Pick any of our Flowace time plans and easily track employee activity on Windows, Mac, Android and IOS devices. We ensure that no time is wasted and everyone proactively puts productivity first.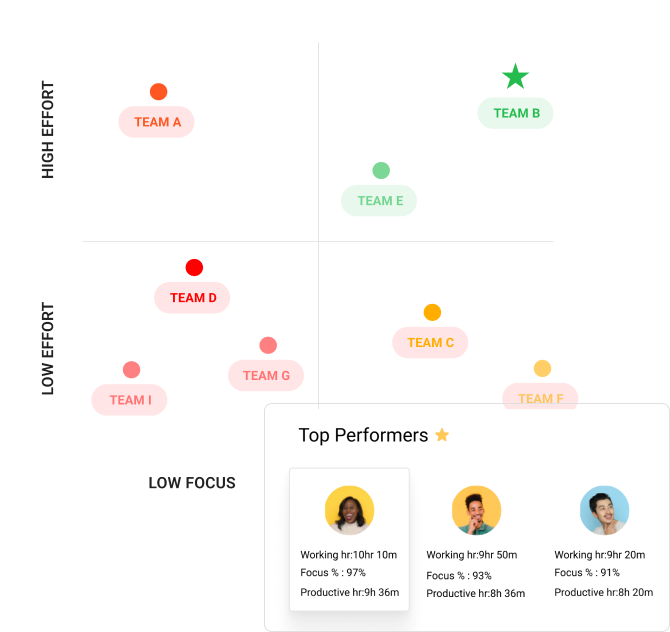 Flowace time: what to expect
Double up your team's productivity and say goodbye to unethical employee practices like moonlighting with Flowace time.
Accurate time tracking
Flowace time's intuitive interface makes tracking time for employees easy, whether they are working on projects, meeting, or taking a break.
Proper reports and analytics
Time reports and analytics from Flowace time offer valuable insights into how employees spend their time and what can be improved for better time management.
Accurate billing
Flowace Time provides detailed and accurate billing information by the minute so that companies can accurately and fairly invoice their clients.
Flowace time, a blessing for remote teams
Managing remote teams is easier with Flowace Time. Track what your workforce is up to with our intuitive project management software that works behind the scenes. From screenshots to URL and App tracking, our software ensures that it captures the right details for you to verify. This way, nothing ends up missing and the chances of unethical employee practices are negated.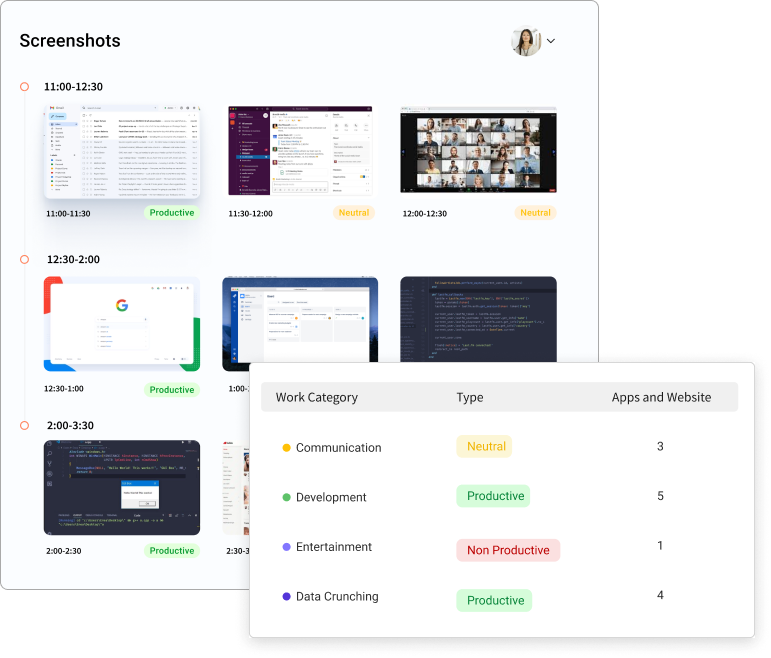 Enhance employee productivity by 35%
Time management and organization can be made easier with Flowace Time. Our intuitive tool helps maintain a clear focus on tasks and projects with deadlines that are important and streamlines employee efficiency by 35%.
Accurate, smart decision making
With Flowace Time, you can raise a fair invoice for clients and reduce errors and misunderstandings by providing comprehensive and detailed billing information. In addition, you can also make accurate decisions based on employee insights.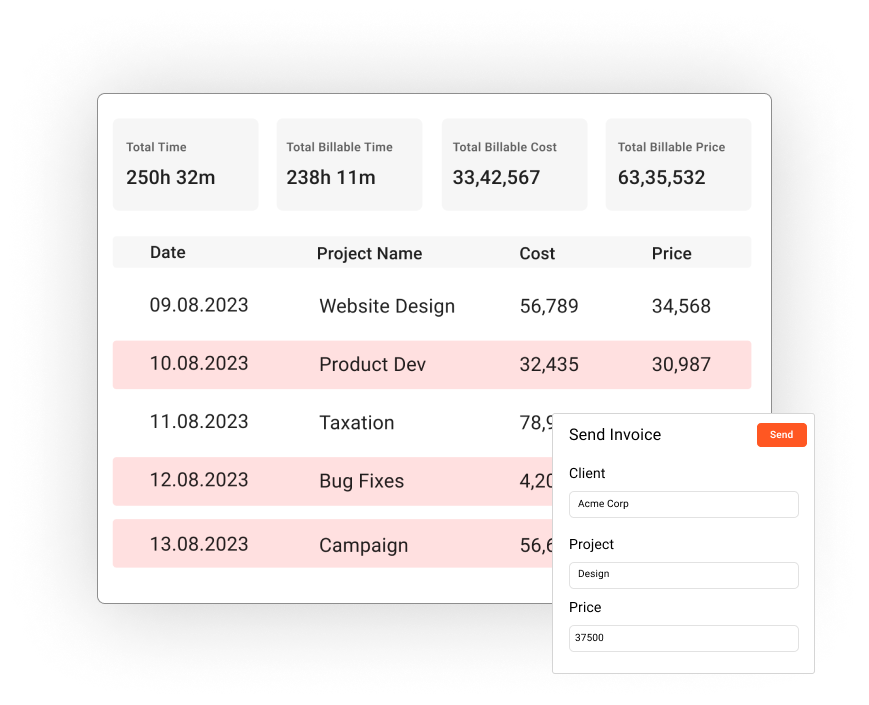 Bring your goals Home with Flowace time today
Flowace Time Tracking is not just counting mere minutes, it is the predominant tool to measure your team's productivity, ideate on employee growth and ensure that clients are charged by the hours worked. Keep everyone on the same page with our instinctive time tracker.
Schedule Shifts
Working a remote team? Easily schedule shifts with Flowace Time.
Track Productivity
Avoid missing out on productive minutes with our time tracking software.
Accurate Timesheets
See accurate reports of minutes, tasks, apps, URLs & more with our timesheet feature.
Estimate Budgets
Stay aware of your company's budgets and know where most spending occurs with our time tracker.
Optimal Work-Life-Balance
Enjoy a seamless work-life balance by ensuring maximum productivity is done in designated work hours.
Avoid Time Theft
As each minute of work is tracked, so are missing hours. This ensures minimal time theft as each employee can be held accountable for missing hours.