5 Ways Legal Time Tracking Software Uplifts Law Firms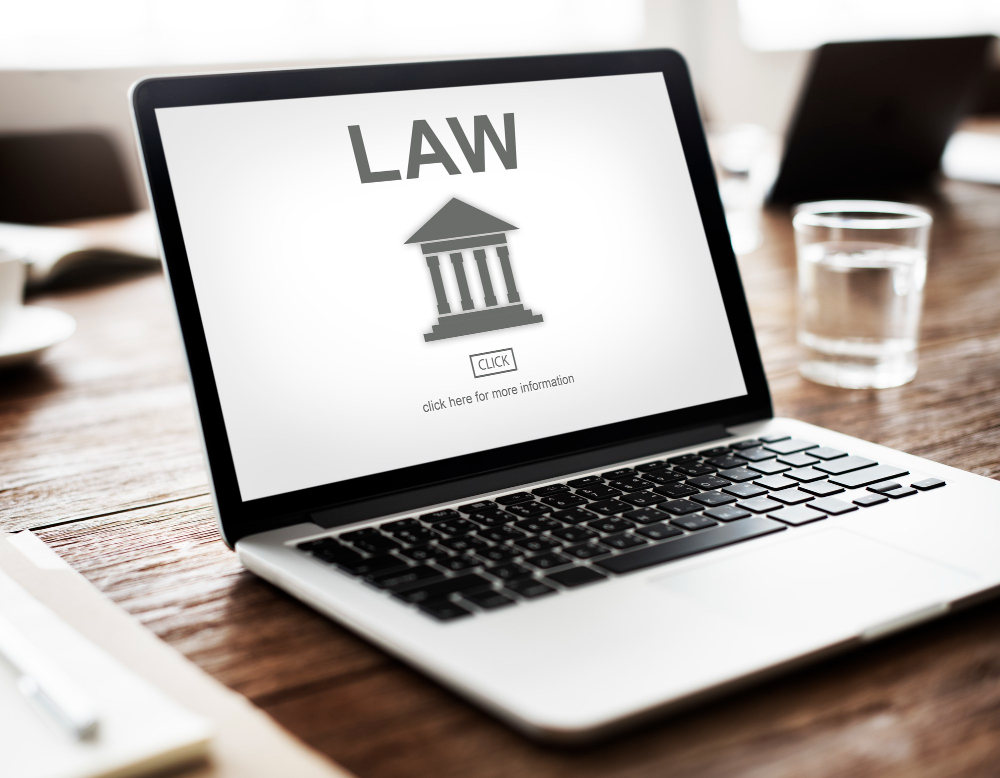 Legal Time Tracking Software
Did you know the worldwide legal services sector achieved a substantial $1 trillion valuation in 2021, fueled by an impressive growth rate nearing 5%? Yet, amidst this promising landscape, a sad reality emerges.
The latest revelations from the 2021 Legal Trends Report illustrate a less-than-favourable truth. Within the confines of an 8-hour workday, the typical legal practitioner effectively invoices only 2.5 hours, equivalent to 31% of their available time. Tragically, a notable 16% of these invaluable billable hours remain unutilized.
So, how are all these billable hours going to waste? Or, the question is where? As per conversations with several law firms, many lawyers identify that time wasted on administrative tasks, new client acquisition, cost control, and expense growth, are the main culprits that lead to loss of billable hours. Multiple issues like these can be effectively addressed using contemporary legal technology. Given that this sector charges based on hourly rates, these inefficiencies could lead to substantial financial deficits.
So, embracing a time management solution, like legal time-tracking software is the need of the hour. Now, before we venture into why a legal time-tracking solution is the best fit for improving billable hours, let's see how traditional timekeeping or billing approaches lead to major setbacks in financial firms.
3 Major Drawbacks of Traditional TimeKeeping 
1) Miscalculating Billable Hours 
"An average law firm can lose up to $50,000 in annual revenue due to a miscalculation of billable hours."
Failing to monitor the legal activities as they transpire often leads to an inaccurate underestimation of the actual time dedicated to each billable task that is being carried on.
As time progresses from the moment each task is addressed, the clarity surrounding the minutes invested in calls, motion drafting, or correspondence with insurance adjusters tends to diminish. This often prompts the application of a fixed timeframe for calls to simplify matters. However, this approach can accidentally downplay the genuine time allocated to these billable duties, thus, devaluing the true worth of your time.
Conversely, there lies the potential for overestimation. This entails the risk of invoicing clients for time not genuinely expended on their specific matters and well, that can complicate the calculation of accurate billable hours, leading to hefty financial losses.
2) Not Tracking Time in Real-Time
One of the major setbacks of traditional time tracking is not measuring time on the move.
A dominant tendency among many legal practitioners is the absence of real-time time tracking. Often, the convenience of a dedicated legal time-tracking software or even a basic legal pad and pen within arm's reach is overlooked, causing the omission of recording tasks and client-specific projects' start and stop times. Does this ring a bell?
While this might occur if you are engrossed in a complex or irksome case, however, this can negatively impact your financial returns.
Consequently, if you find yourself in this category of lawyers, it requires a retrospective recollection of your day. This likely involves revisiting your calendar, emails, desk and desktop files, as well as call logs, to reconstruct your interactions and tasks. Regrettably, this approach frequently leads to challenges in maintaining accurate legal time records, which can negatively impact your overall practice.
3) Completely Averting Time Spent on Non-Billable Tasks
Ever thought about how much you earn per hour? Imagine if you tracked every task, every minute, every call, every day – you'd see exactly how much time goes into billable work and how much gets spent on tasks that don't bring in any money. It's surprising how much time can slip away like this, and you wouldn't even know!
Don't Hinder Your Law Firm's Success with Timekeeping Issues!
If you're a lawyer who bills by the hour, take a moment to think about how you track your time. Check if you're falling into any of the loopholes like the ones mentioned. If these challenges are affecting you and your law firm, it's a good idea to take action now to fix the situation.
The easiest solution here is, an automated legal time tracking system for accurately measuring your billable time to the T.
5 Features of Legal Time Tracking Software
Let's check some benefits,
1) Tracking Accurate Revenue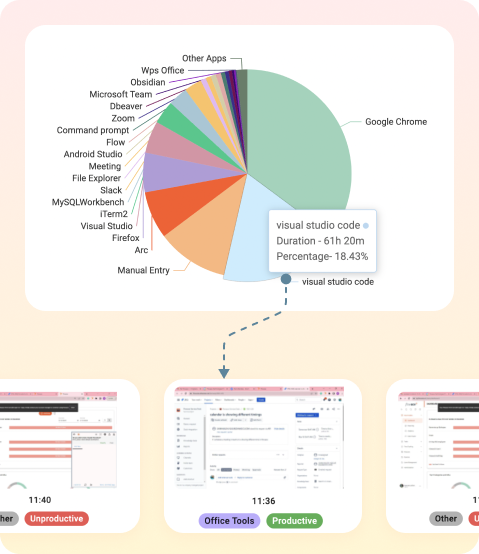 Using automated tools like legal time tracking software makes it easy to measure time and reduces errors, stress, and time consumption. These tools keep tabs on both billable and non-billable hours, helping lawyers spot where they're losing precious time due to tasks that don't contribute to their work.
Leveraging Data to Boost Billing Accuracy, 
Consider this example: A lawyer who charges $200 per hour might miss out on billing an extra hour, resulting in a loss of $200 per day. If this occurs just once a week, it could lead to a potential annual loss of over $10,000! Time tracking ensures that all such hours are properly billed and paid, leading to more accurate revenue generation.
2) Tackling Inefficiency
Time tracking software does more than just record unbilled billable hours – it shows how lawyers spend their time. Often, legal professionals end up dedicating time to non-legal tasks like marketing, accounting, and administration.
When automated time tracking uncovers excessive non-billable hours, resulting in lost earnings, law firms can consider outsourcing these tasks. They might hire experts like accountants, assistants, or marketers for specific roles, or bring in temporary help during busy periods.
Innovative AI-backed time-tracking tools like Flowace now provide insightful reports on optimal resource usage. These reports help ensure work distribution is balanced and simplify overall operations for legal firms.
3) Billable Call Tracking 
Several legal time trackers come with mobile apps, a boon for busy lawyers constantly on the move, often handling business matters via phone calls. With cases taking them from courtrooms to law offices, lunch meetings, and research in the library, lawyers might find themselves on calls for up to 18 hours a day.
Additionally, lawyers with hectic schedules can find timekeeping challenging, but legal software solutions now offer mobile apps to aid in tracking billable hours beyond the office. Whether working in-house or in the field, call-tracking apps accurately log billable call hours. These apps even provide voice-to-text transcripts, promptly updating a secure and centralized timesheet in real-time."
4) Enhanced Billing Accuracy
Both small/ mid boutique firms and larger legal practices commonly utilize hourly billing. However, not all client-related time fits neatly into predetermined durations, such as face-to-face meetings or extended phone conversations.
Effective legal time tracking and billing solutions require accounting for various tasks, including:
Phone calls
Research for cases
Email correspondence
Following up with leads
Conducting witness interviews
Preparing for trials
Travel to meetings
In the absence of organized legal time-tracking solutions, lawyers might encounter challenges in creating precise timesheets. This not only ensures thorough billing for all time expended but also furnishes clients with transparent, detailed invoices that foster trust.
5) Customized Reporting Features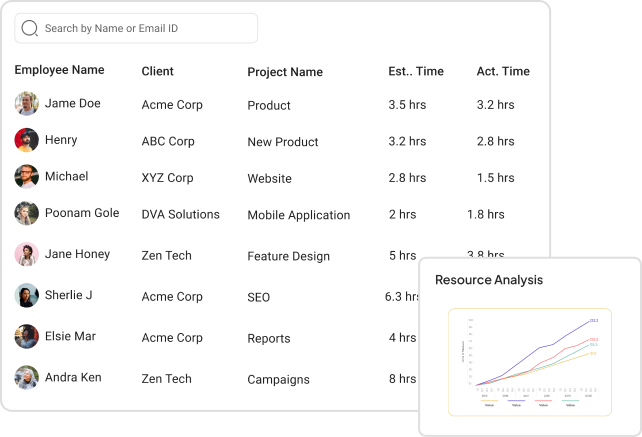 Since various law firms encounter unique efficiency and precision challenges, a universal solution may not suffice. Consider legal time tracking software, such as the automated time tracker from Flowace, which presents the ability to generate personalized reports (timesheet, resource utilization, efficiency, and productivity reports).
These reports then display data through easy-to-understand visual representations, facilitating interpretation for both managers and team members.
Managers gain access to a comprehensive range of performance metrics, including ongoing tasks, pending payments, and time allocations with individual clients. These calculations can be broken down by user, client, or project, providing valuable insights.
To sum up, legal time-tracking software has become essential for attorneys. It helps them precisely gauge billable hours, cut down on unproductive tasks, and ensure accurate revenue calculation. For a top-notch solution, consider Flowace – it can significantly enhance your firm's revenue within just a couple of months. Don't wait, schedule a demo today.
Start your 14 days free trial

for accurate time tracking!
Related Post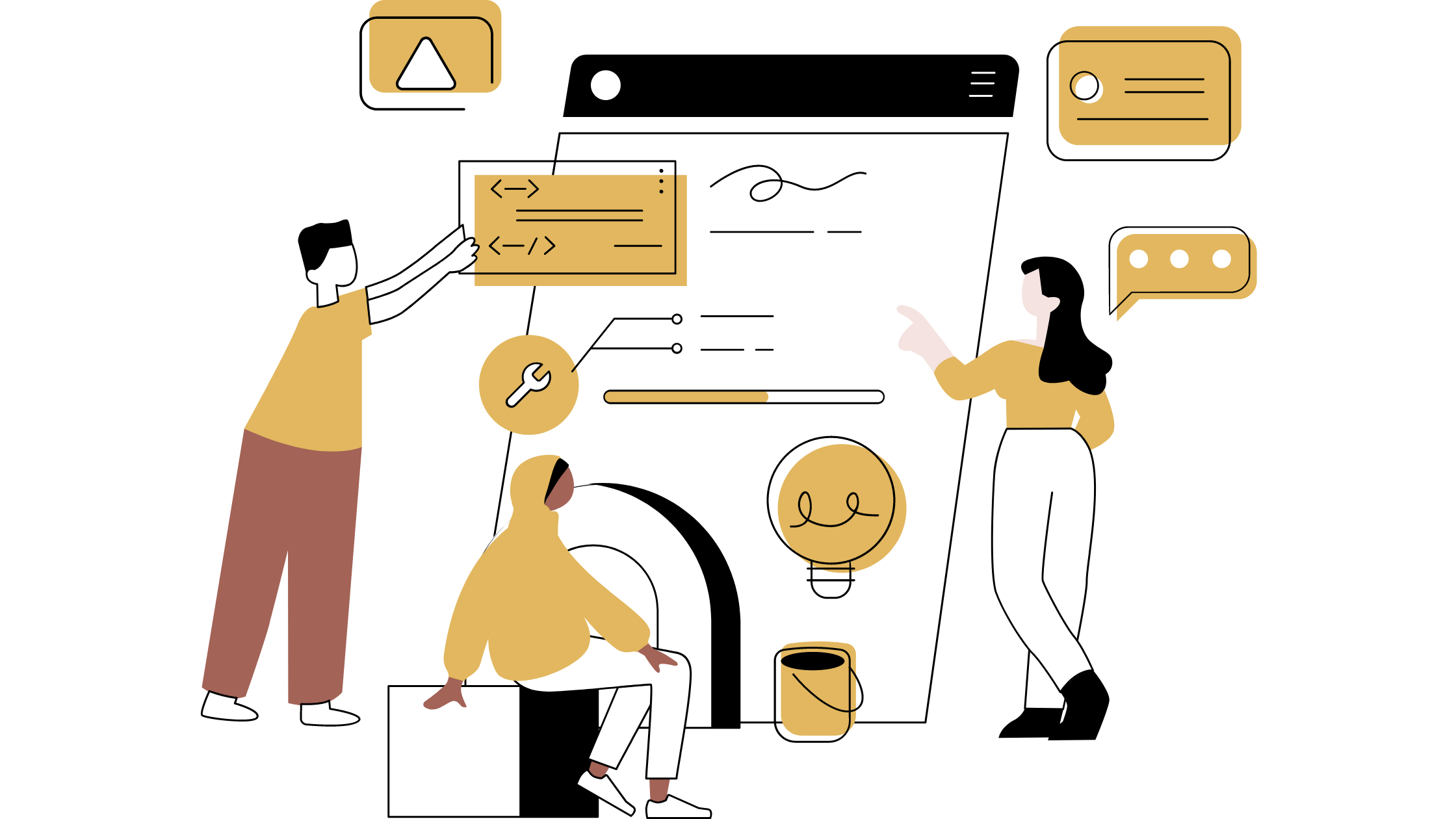 As remote work gains momentum, the essence of time becomes even more apparent. Unlike money, time cannot be replenished once…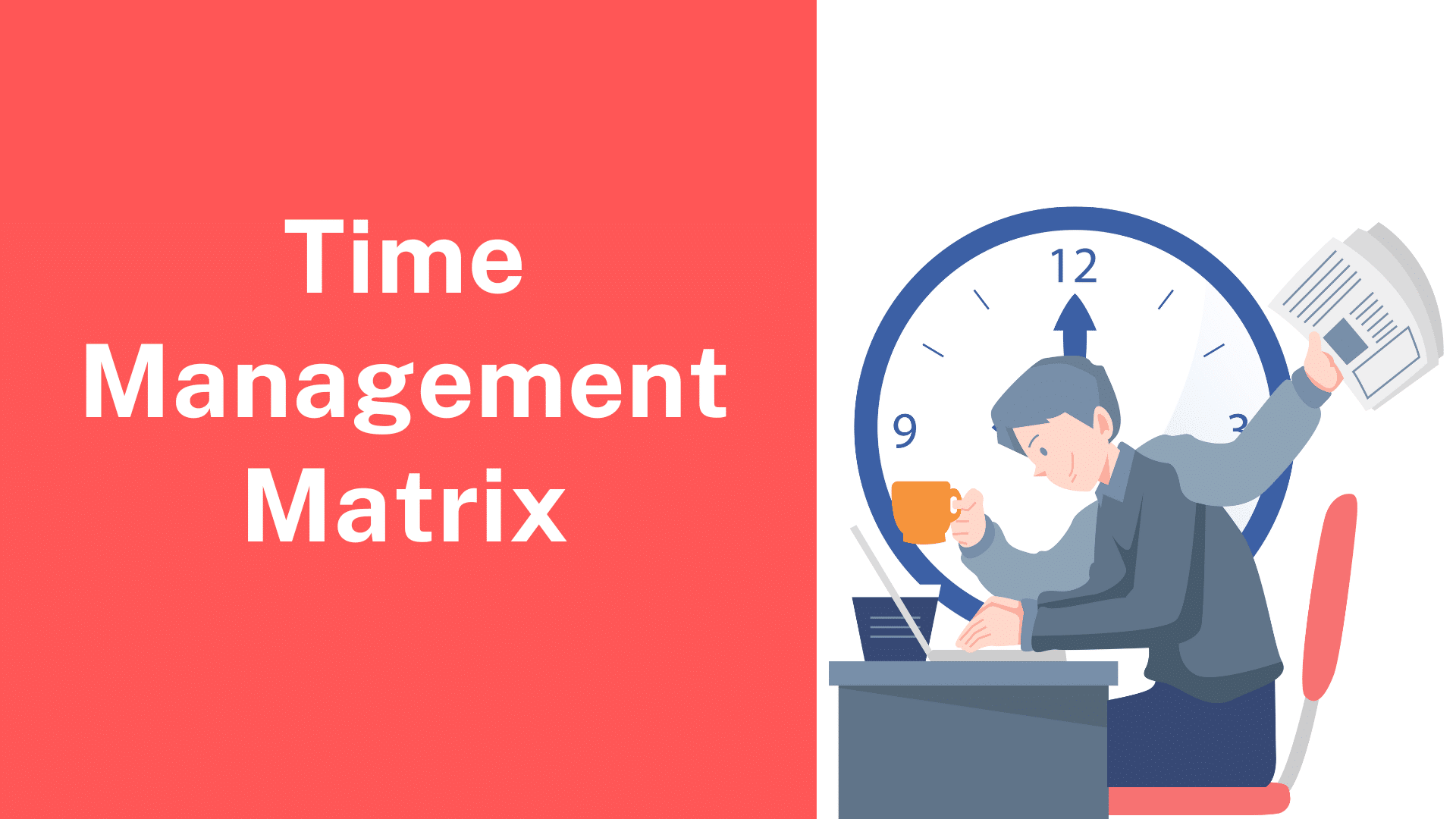 In the world of projects, we all know the importance of staying on track with timelines. That's where the time…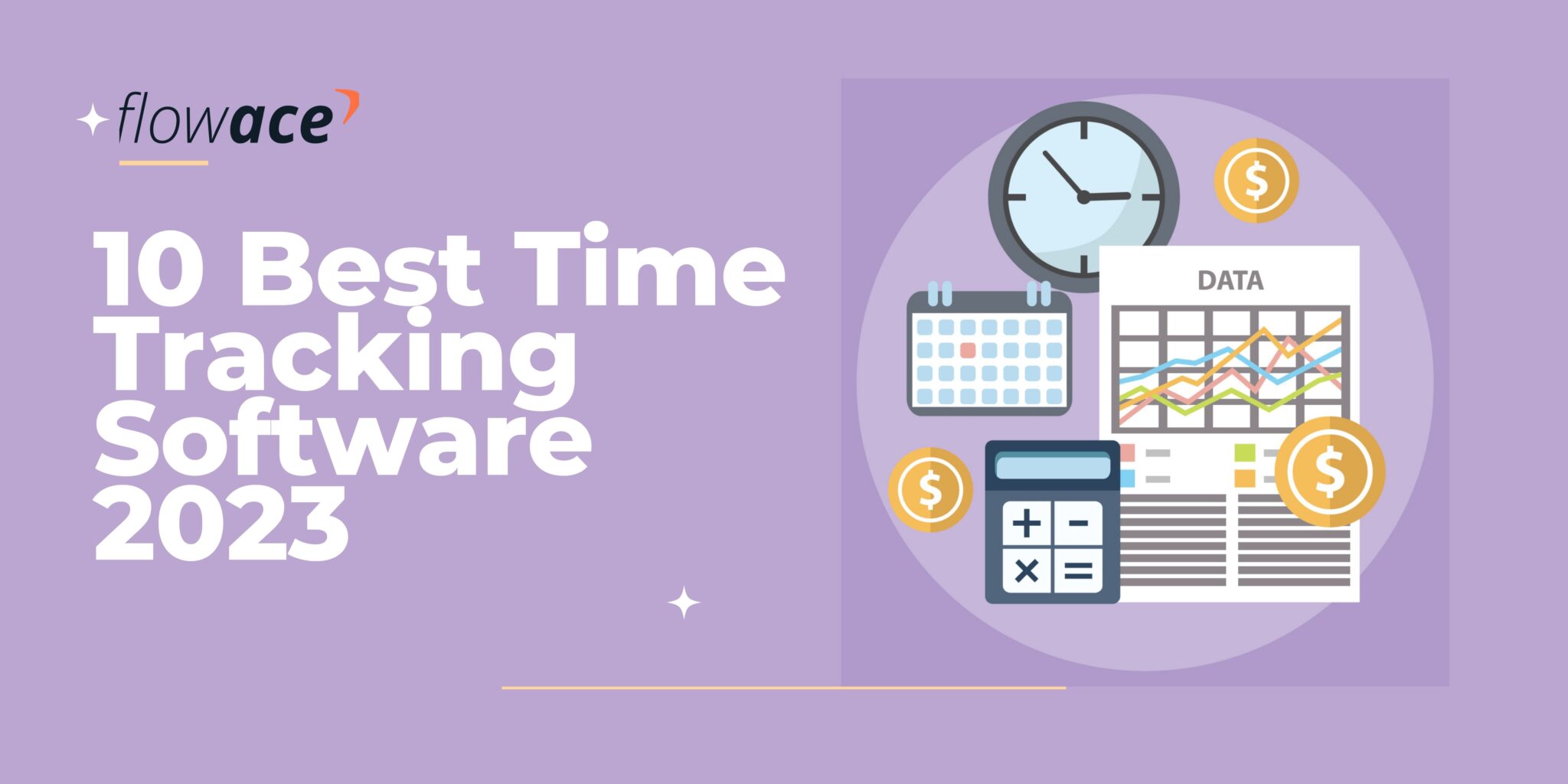 You don't want to lose track of your time. You need to keep track of how much time you spend…
Boost productivity for modern teams by
minimum 31%.
14-day free trial | No credit card required