Top 5 Insightful Employee Monitoring Software Alternatives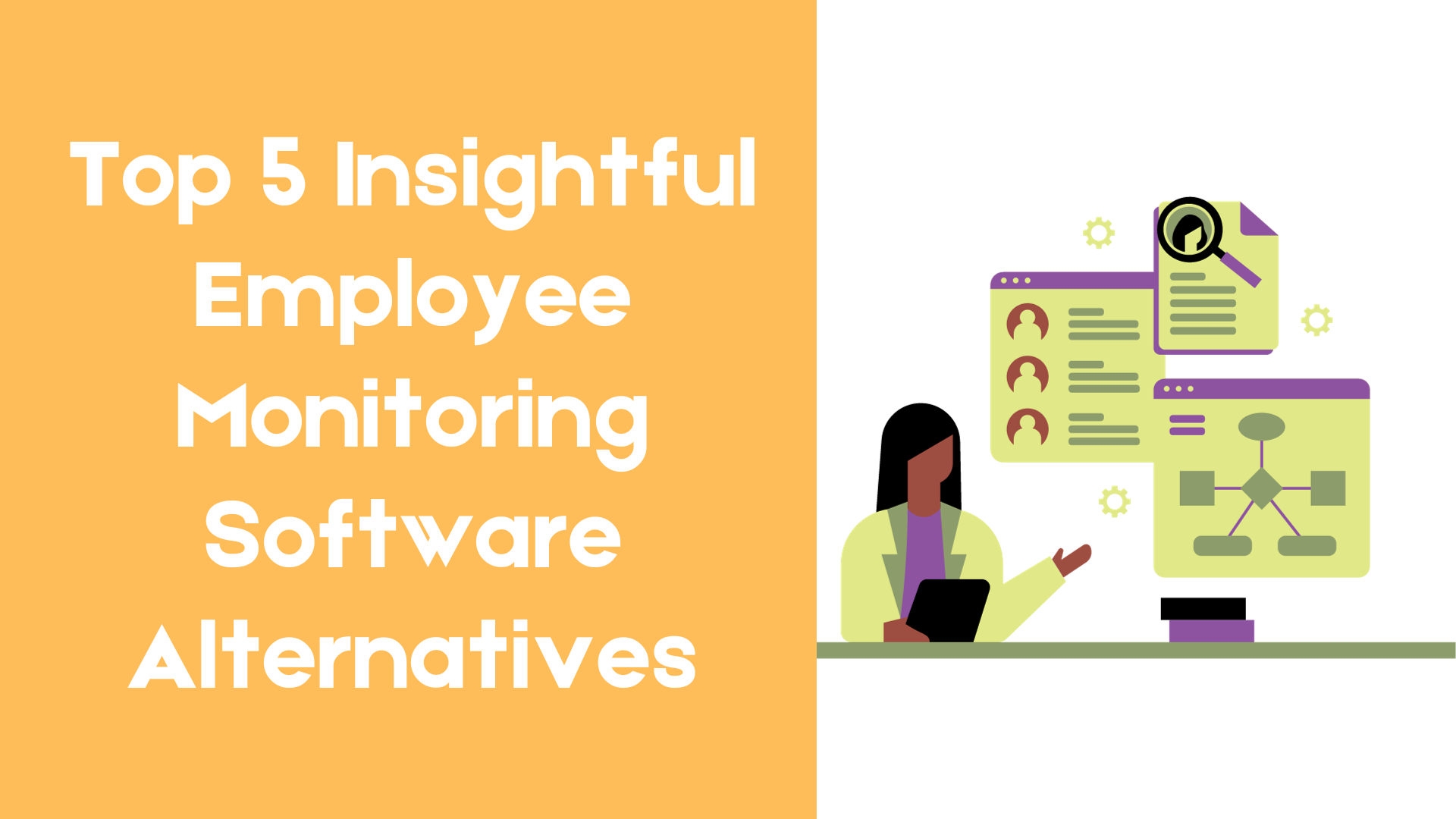 Successful businesses rely on cohesive and efficiently managed teams. Executives need to stay connected with their teams to ensure that your company performs at its best.
But how can you achieve this?
Fortunately, there are various employee monitoring tools available to assist. These tools not only enhance transparency in the workplace but also provide valuable insights into employee performance.
This article will introduce you to widely recognized employee monitoring software options, offering detailed descriptions of each.
Let's dive in…
What is Insightful employee monitoring software?
Insightful is a valuable tool with some noteworthy features. It simplifies the task of tracking and monitoring project timelines, making it particularly useful for those of us who need more time while deeply engrossed in work. Plus, it's automated time and project tracking functionality eliminates the need for manual data entry into spreadsheets. However, there are a couple of drawbacks to consider.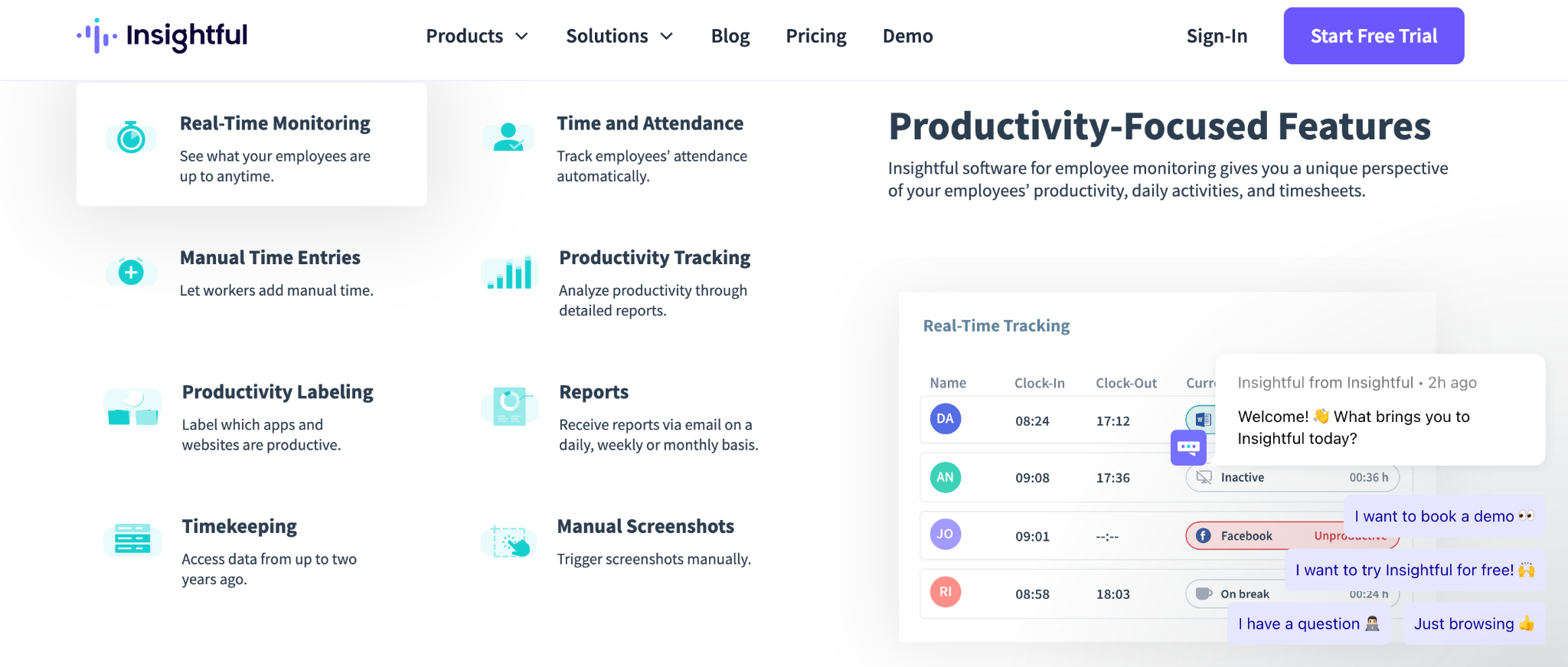 Firstly, Insightful lacks a mobile app, which can be a deal-breaker for businesses with mobile teams or those who prefer constant access to the software.
Also, while the software records working hours, it may only sometimes be entirely accurate, as there can be a delay of up to 24 hours before the time clock synchronizes with the system time, which can be frustrating. This is why we have created a list of 5 more insightful employee monitoring alternatives to help you fill the gap. Let's take a look at them below!
Top 5 Insightful employee monitoring software
We know you're looking for the best monitoring software with exciting features to make your time tracking effective. Here are the top 5 alternatives that we think are worth exploring:
Flowace
Flowace is an impressive AI software that seamlessly combines powerful capabilities with a deep understanding of its users. Its impact has been remarkable, resulting in an impressive 31% increase in productivity for 36,763 users in just 89 days.
This makes this even more appealing because this enhanced productivity comes at no extra cost to users. Flowace firmly believes in the synergy between idealism and productivity as a path to excellence.
This AI-powered tool for employee productivity equips your team with the tools you need to prepare for the future while simplifying workplace complexities.
What sets Flowace.ai apart is its active engagement with both users and managers. You can think of it as a motivational coach for work, assisting individuals in accomplishing more in less time while maintaining a healthy work-life balance.
Flowace features:
Recognizes diligent workers who prioritize crucial tasks, offering well-deserved recognition
Uses performance data to ensure fair evaluations, free from favoritism
Assists in establishing equitable rules for overtime and compensation while preventing unauthorized side jobs
Provides insights to enhance workflow efficiency and reduce time wastage
Timesheet data analysis and reports:
Analyzes employee behavior, time allocation, and project costs
Categories employee tasks and activities
Generates invoices for billable and non-billable hours, benefiting both individuals and teams
Aligns resource allocation with project budget requirements
Identifies and addresses workflow bottlenecks
Hands-free time tracking:
Identifies periods of peak productivity
Records work hours and locations accurately
Integrates precise employee monitoring tools
Provides insights into both individual and team productivity levels
Project communication:
Establishes clear expectations and task priorities
Facilitates successful project execution
Adapts management approaches to suit the dynamics of remote work
Get on a call with us to know more!
Webwork
WebWork Time Tracker is a user-friendly, versatile solution that provides valuable insights into your team's performance.
With this tool, you can track when your employees arrive at the office, their work hours, and their productivity levels in real time. This data allows you to closely examine what's effective and what's not, enabling you to make necessary adjustments for better results.
Key features:
WebWork Time Tracker automatically captures random screenshots every 10 minutes, offering concrete proof of your team's work activities. You can easily review your employees' computer screens to monitor their tasks during work hours.
Whether your team works remotely or in an office, knowing when they start and finish their work is crucial. This software automatically records attendance and presents the data in an organized format for your convenience.
Gain insights into your team's productivity by tracking the apps and websites they visit while working. The software categorizes these as productive, non-productive, or neutral, making it easy to assess their online activities on the Reports page.
Assess employee activity levels based on mouse clicks and keyboard strokes. This data is expressed as a percentage and colour-coded to effortlessly identify high, medium, and low activity levels.
Cons:
Limited integrations and custom Reporting:
Recording limitation. This can be frustrating when you need to track longer work sessions.
Another notable drawback of WebWork Time Tracker is its limited timezone support. If your timezone is supported, tracking and managing your working hours can be easier.
Teramind
Teramind stands at the forefront as the leading global provider of employee monitoring and behaviour analytics software. Trusted by enterprises, government entities, and SMBs worldwide, Teramind has served over 10,000 organizations, delivering actionable data-driven insights. These insights reduce risks, boost productivity, and streamline business operations.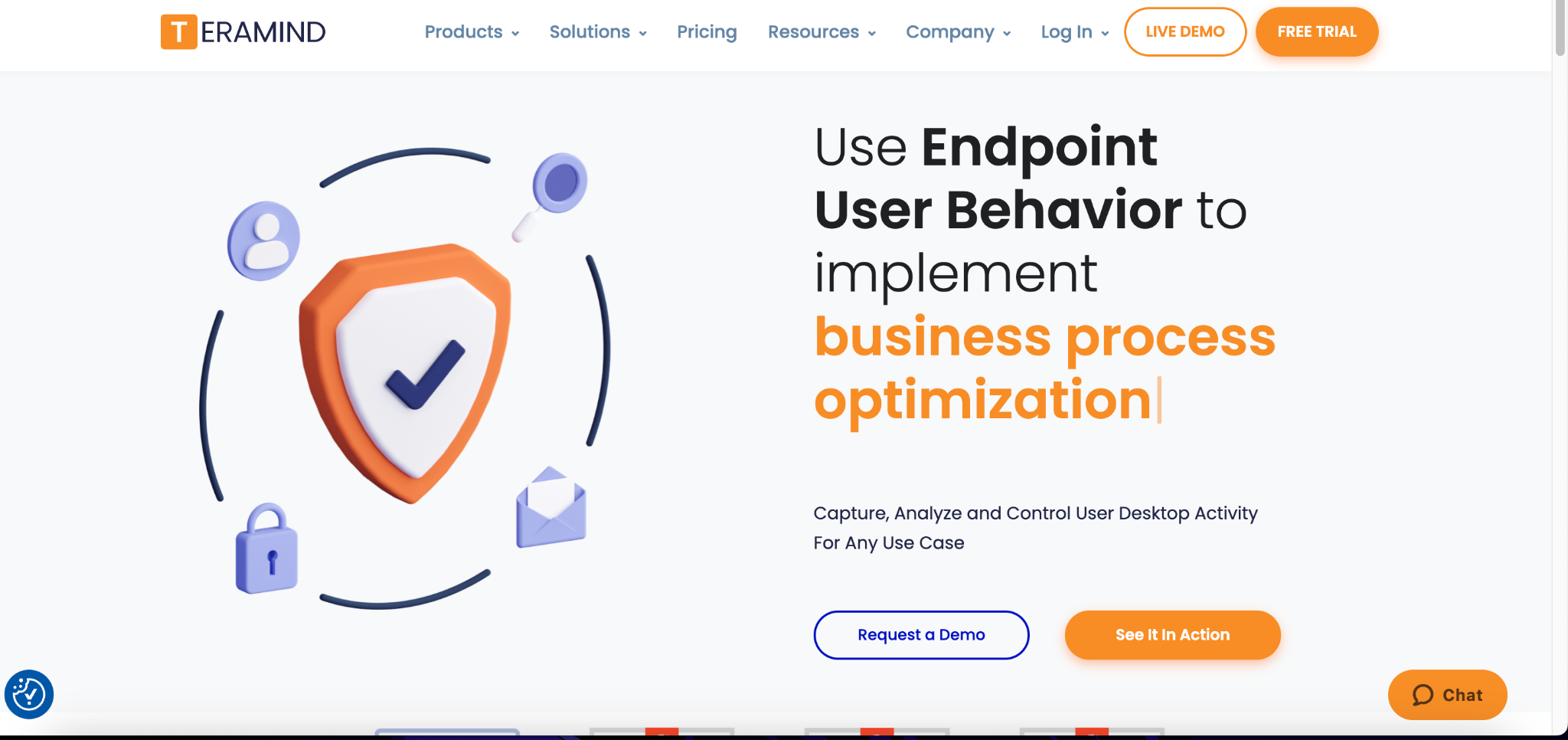 Key features:
Teramind offers complete customization, allowing you to track precisely what matters most to your organization. You can segment data by employee, department, or team as needed.
Build productivity profiles to distinguish between productive and unproductive activities, helping you make informed decisions.
Set up rules and alerts to identify any unusual or abnormal workplace behavior.
Teramind goes further with advanced features like custom scripting and OCR (Optical Character Recognition), providing unparalleled insights into incidents and violations.
Teramind's fully customizable platform empowers businesses to infuse data-driven objectivity into their decision-making and operational processes.
Cons:
Teramind sometimes experiences frequent disconnections, causing inconvenience to the user.
Users may encounter duplicate login entries when attempting to log in from different devices, which can be frustrating.
Installing Teramind can be difficult when antivirus software flags it as a virus, potentially leading to installation hurdles.
While working remotely, purging data may not be possible, which can affect data management and security.
New users may find the platform overwhelming due to its abundance of features within a single interface.
Some users may need clarification to set up triggers that measure productivity, potentially leading to difficulties in maximizing the tool's capabilities.
TimeCamp
Founded by Kamil Rudnicki in 2009, TimeCamp started as a cloud-based time monitoring and productivity tool. Since then, it has grown into a solution catering to individuals and enterprises by offering time tracking, project management, and productivity enhancement features.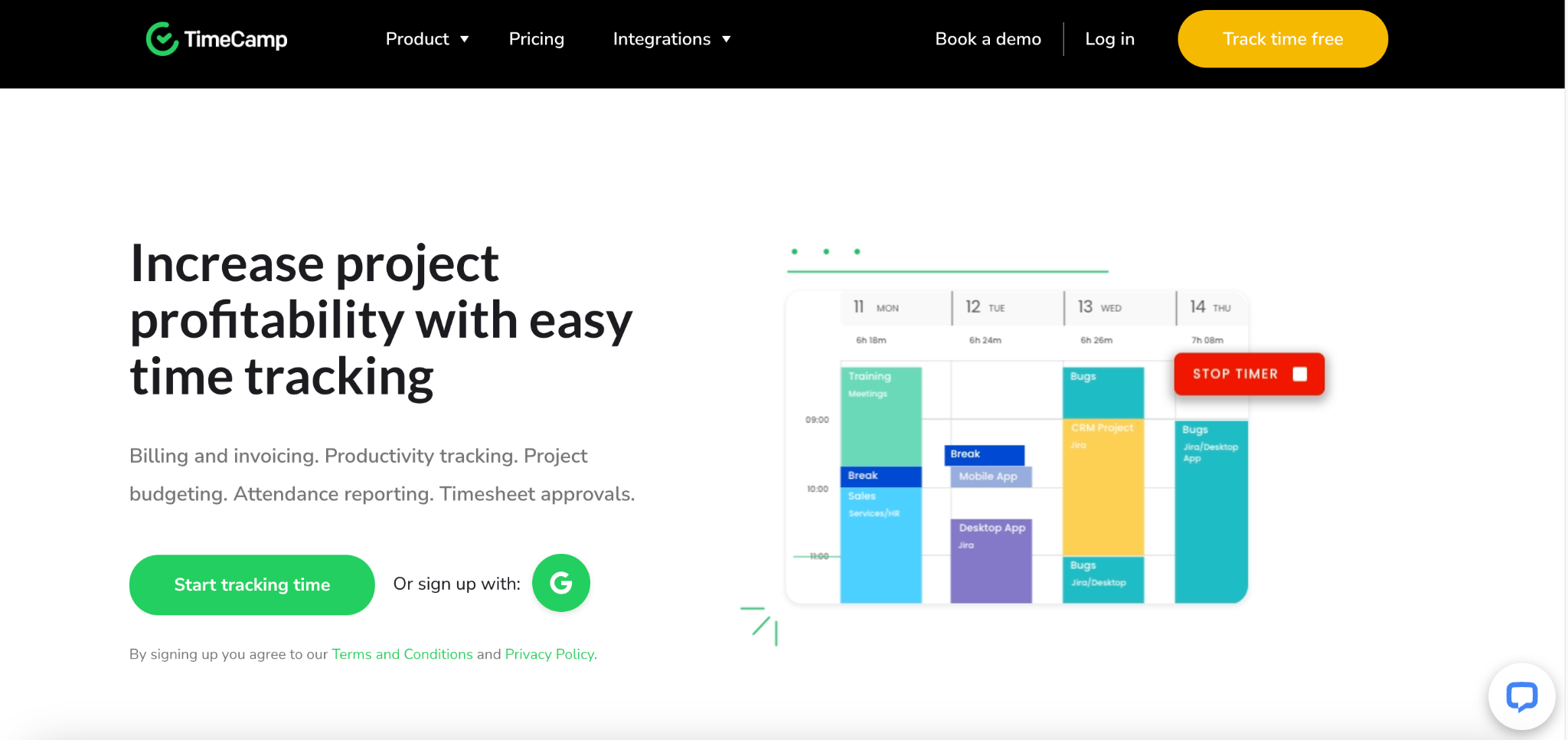 Key features
No more manual input, as TimeCamp automatically tracks time spent on activities and projects.
Easily create projects, assign tasks, set deadlines, and monitor progress within the platform.
Streamline your client billing process by invoicing them based on recorded time and billable rates.
Access extensive reports and utilize analytics to gain valuable insights into productivity levels and time usage.
Cons:
TimeCamp struggles to capture details in specific applications, which can result in incomplete records
Users have reported reliability issues with the stopwatch feature. Inaccurate duration times can be frustrating and necessitate manual corrections
The phone app's reporting functionality is subpar, making it unusable for those who want to track their hours on a project effectively
ActivTrak
ActivTrak is a thoughtfully designed tool offering in-depth analytics on workplace operations, providing immediate insights into your team's dynamics. It diligently monitors and measures your team's productivity, helping you pinpoint top performers and understand productivity trends. Also, it helps you to make necessary improvements to enhance overall productivity.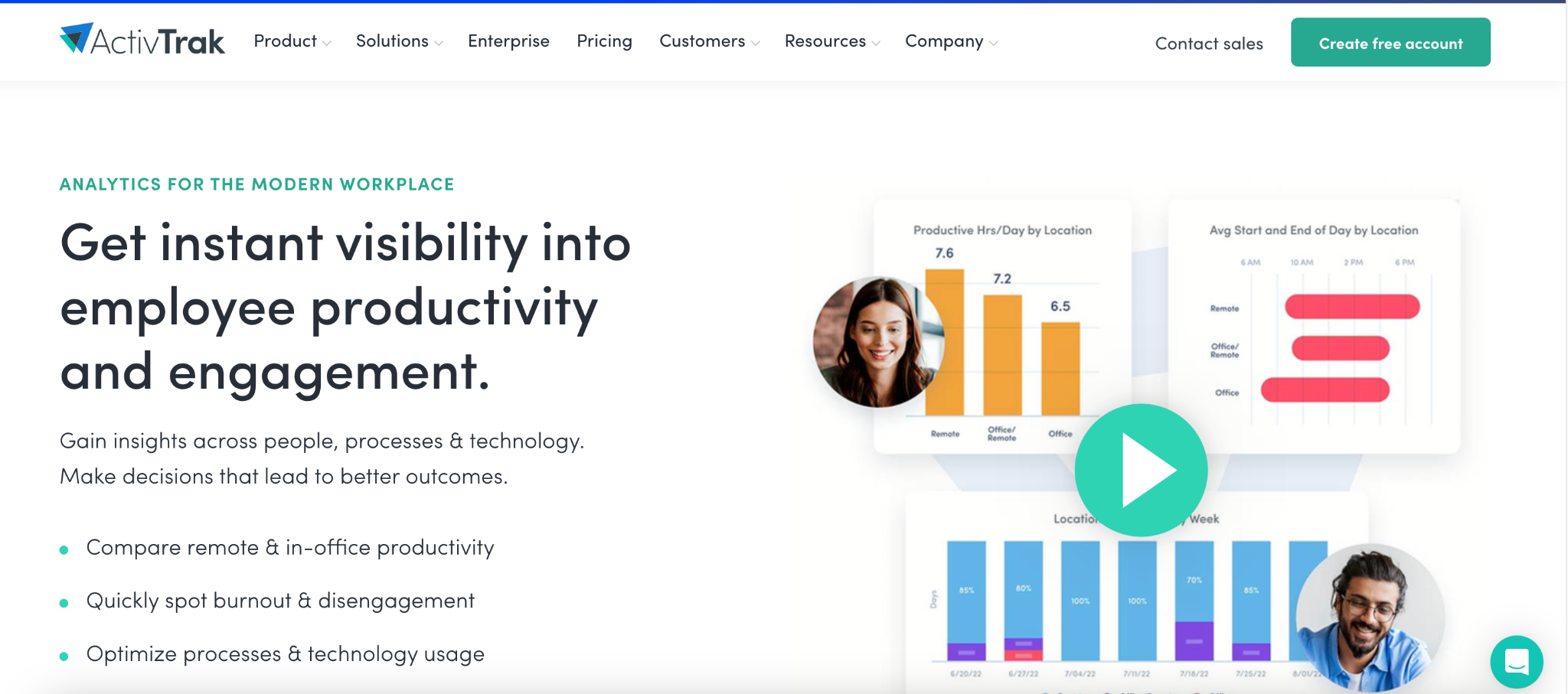 Key features of ActivTrak:
Identify opportunities for achieving higher goals by analyzing your team members' performance patterns and productivity habits.
Effectively manage resources, distribute workloads, and maintain seamless business operations.
Ensure all actions align with company operations by blocking unproductive websites and setting up alarms for necessary alerts.
Access historical data to compare the productivity levels of your team members over time, aiding in performance evaluation and improvement efforts.
Cons:
Users may face challenges when trying to import ActivTrak users. Also, upgrading to a newer version can disrupt continuity for individual users.
It can be time-consuming for users to figure out how to generate the specific reports they need from the system. Initially, attempting to create custom reports from logs may result in difficulties. Some segments of the reports, such as an hour attributed to 'system processes,' may remain unclear.
A notable limitation is that ActivTrak restricts the free/trial version to only three users, which may need to be improved for some users' needs.
So, Which App Are You Choosing?
All the above apps we mentioned have their fair share of pros and cons. However, if you look into the details, you will find the perfect solution that matches the needs of your team and organization.
Let us know which app you find the best!
Related Post
Managing a remote workforce without falling apart has come a long way. Starting from punch cards and CCTV cameras and…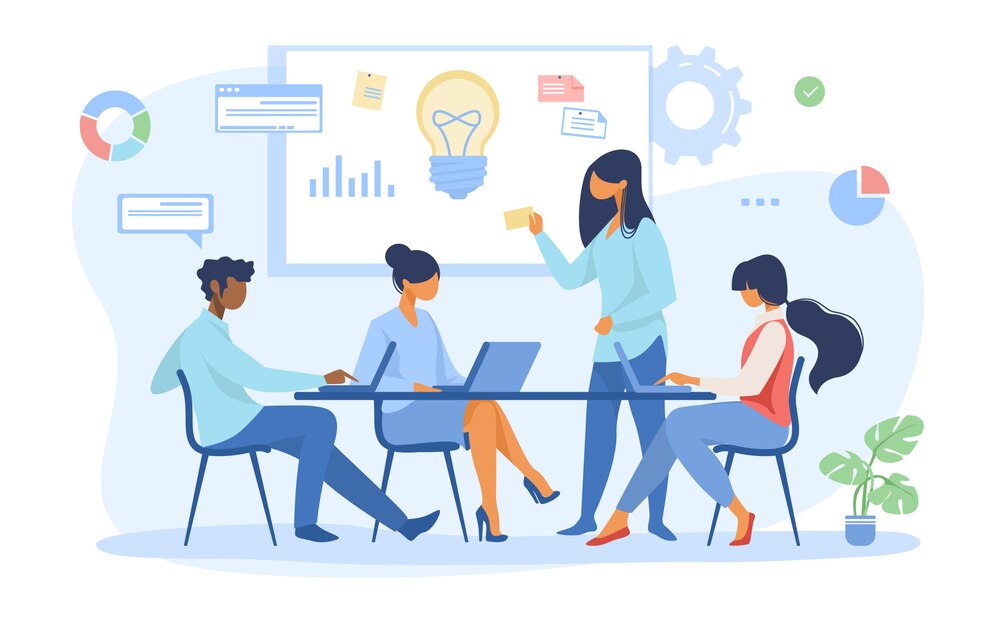 Toggl Track Alternatives Ever tried Toggl for time-tracking? It's pretty popular, but what if we told you there might be…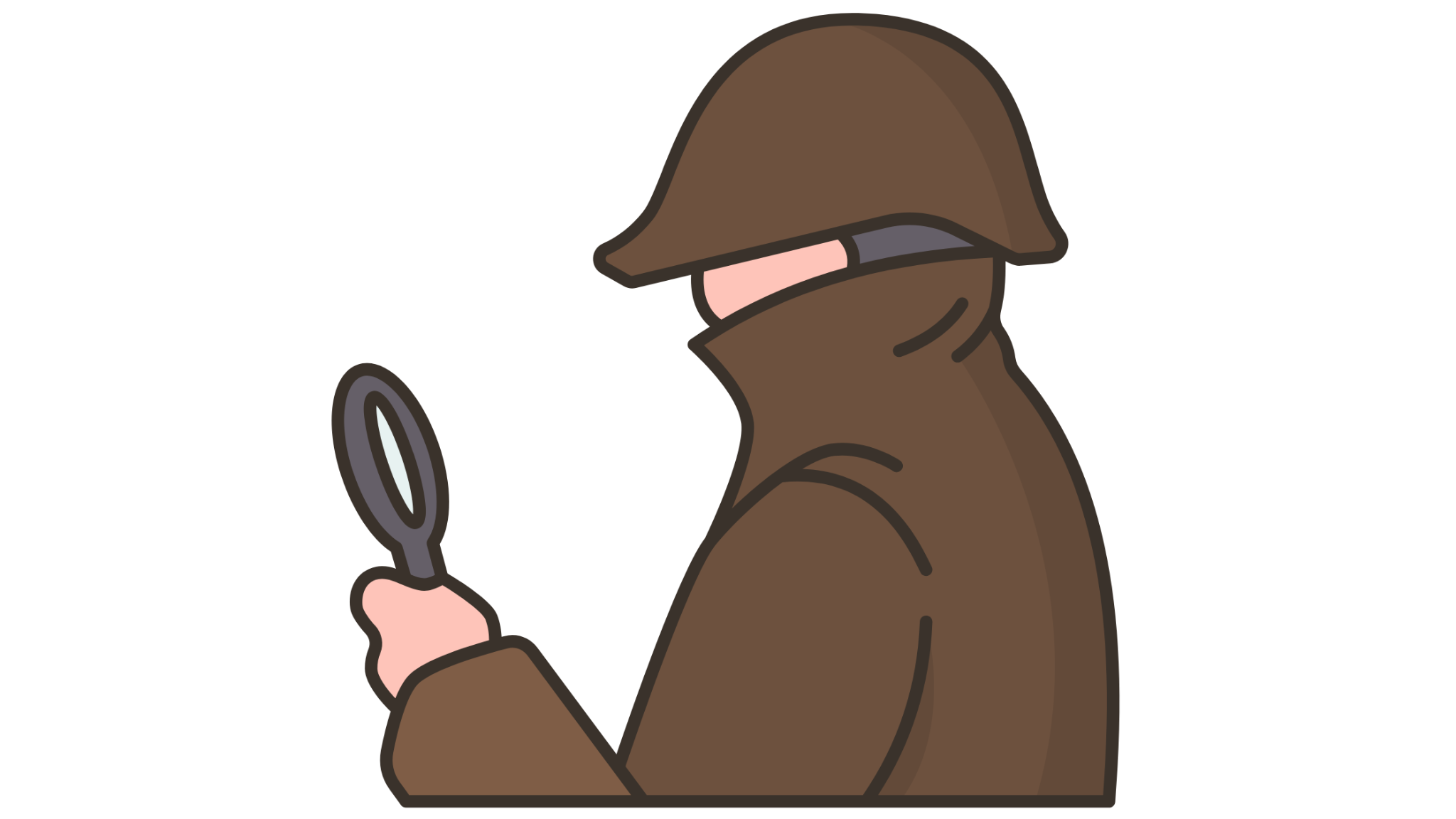 We live in a world surrounded by  computer security. Hence, it's important to remember that firewalls and intrusion detection systems…