5 Best Remote Employee Monitoring Software Systems of 2023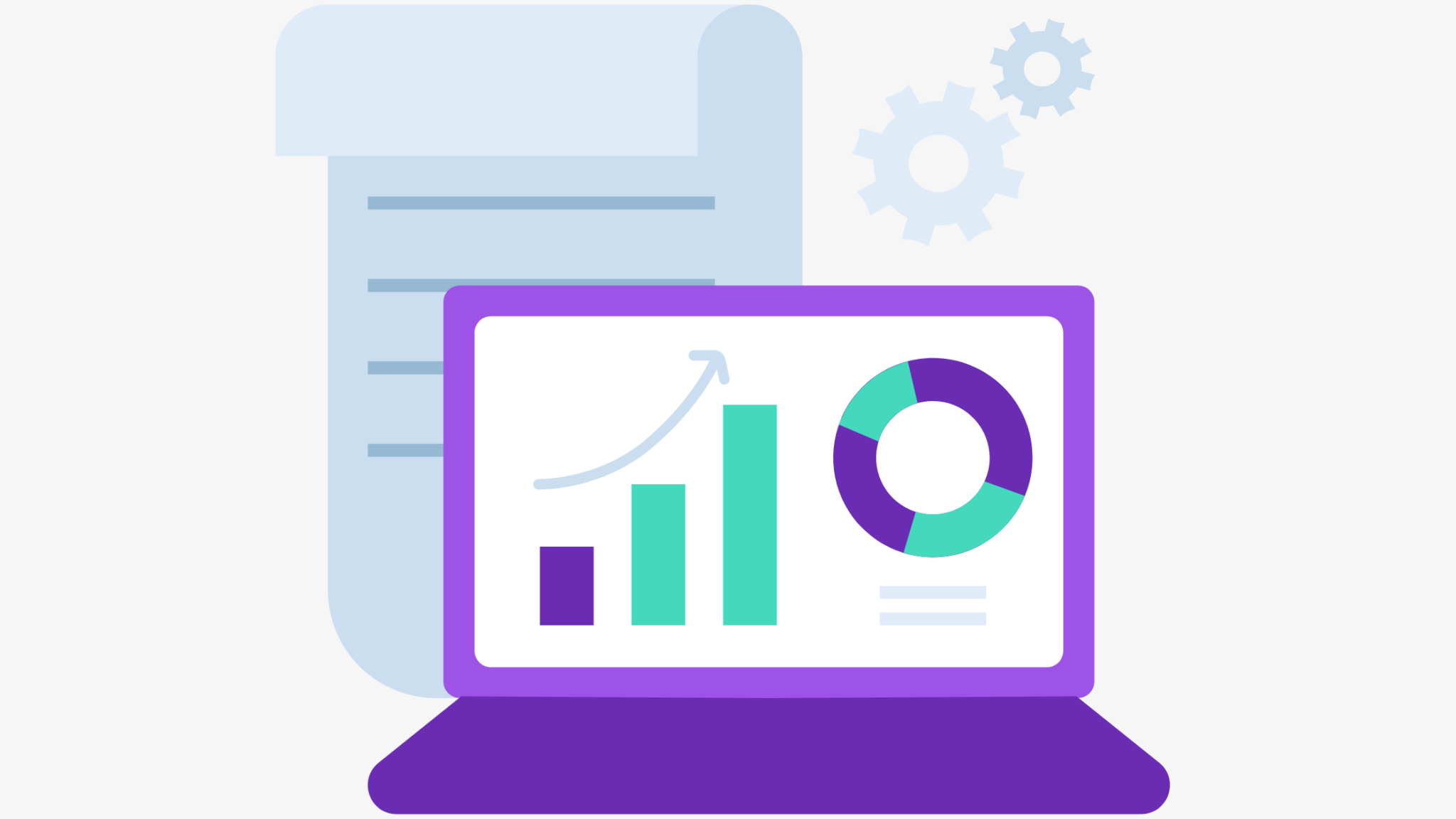 In recent years, how companies approach work has undergone a remarkable transformation. Flexible hours, remote setups, hybrid approach, you name it!
This is the future of work. However, as you welcome this exciting shift with open arms, you need to ensure that the tasks get done no matter where the team members are working from.
In this article, we'll be exploring the best remote employee monitoring software systems of 2023. We'll go into detail about various options, weighing the pros and cons each tool brings to the table. 
Let's dive in…
Flowace – Best for employee productivity monitoring
Why Flowace?
Flowace is an AI software that's both powerful and understanding. It's been making a real difference, boosting the productivity of 36,763 users by 31% in just 89 days. And the best part? It doesn't cost the users anything extra. Flowace believes in the synergy of idealism and productivity for excellence. 
Its AI-powered employee productivity tool empowers teams, ensuring future readiness and eliminating workplace complexities. 
What's cool about Flowace.ai is that it actively talks to users and managers. It's like having a motivational coach for work. It helps people get more done in less time while ensuring they're not overworking themselves. 
Flowace Stand Out Features 
Flowace does some pretty neat things:
It spots the hard workers who really put in the effort and stay focused on important tasks. It's like giving credit where credit is due.

It takes all that performance data and uses it to make sure everyone gets a fair evaluation. No favoritism here.

It helps organizations set up rules about working extra days and getting paid. No sneaky side jobs allowed.

It even advises making things run smoother, like finding ways to do things better and avoiding wasting time.
Key features for remote team growth:
Timesheet Data Analysis and Reports
Flowace's automated timesheet feature supports remote leaders in understanding project activities:
Analyzes employee behavior, time, and costs on client projects

Categories employee activities

Generates invoices (billable/non-billable) for individuals/teams

Aligns resource allocation with project budget effectiveness

Identifies and addresses workflow inefficiencies
Hands-free time tracking
Flowace's automated time-tracking:
Logs work hours and locations

Pinpoints peak productivity periods

Integrates precise employee monitoring tools

Gives insights into team and individual productivity
Project communication
Flowace aids remote teams with clear communication and management strategies:
Establishes expectations and priorities

Facilitates successful project execution

Supports tailored management approaches for remote work dynamics.
So, Flowace is like your work buddy, helping you do better and ensuring everything runs well.
Time Doctor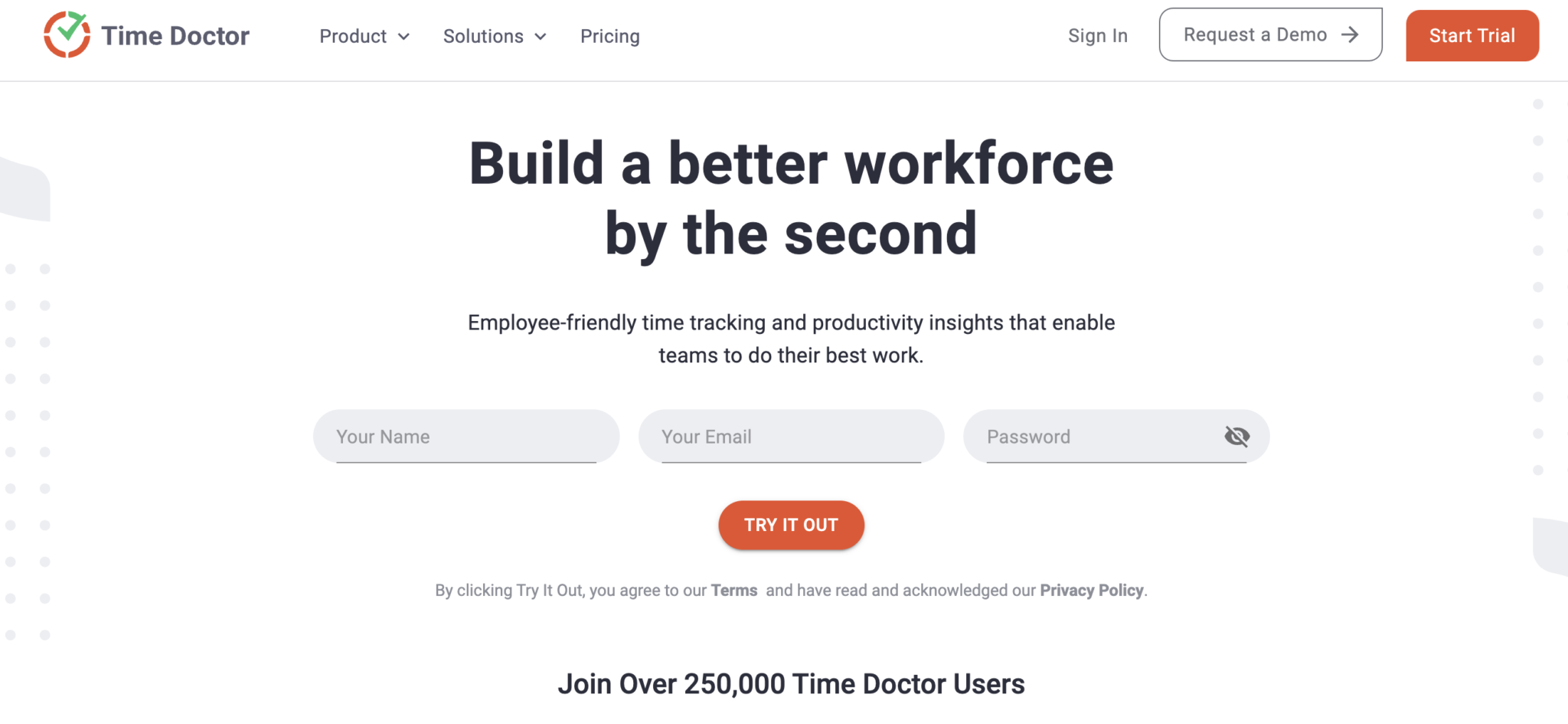 Time Doctor is your ultimate time management ally, empowering you and your team with tools to supercharge efficiency and make every minute count. It helps employees become more efficient by sending alerts about distractions and offering daily activity measurements. Moreover, managers will get insights with productivity evaluations that enable them to recognize high achievers.
Features of Time Doctor
Time tracking: With Time Doctor, time tracking becomes a breeze. Whether online or offline, the system captures your work hours accurately. 
Project progress: Track your project hours effortlessly. Whether you're a mobile maverick or a web warrior, Time Doctor's got your back.
Screenshots to check progress: Time Doctor's screen recording and screenshots capture your work journey. 
Job and task tracking: Assign your time to specific tasks and projects. 
Payroll integration: Time Doctor syncs with top payroll software like Gusto. Effortlessly organize hours and breeze through timesheet management.
Reports: Detailed reports reveal your time spent, web and app usage, and more. Plus, unique distraction alerts keep you on the productive path.
Pros
Time Doctor is a tool designed to refine workflows for small teams and ensures a more streamlined approach to tasks.

Even when the internet takes a break, Time Doctor doesn't. It diligently tracks time, making sure no productive moment slips through the cracks.

It has activated optional keyboard and mouse tracking to stay informed about team members' activity levels during work hours. 
Cons
Unfortunately, it lacks a shared time clock option, which might require alternative strategies for collaborative timekeeping.

It might fall short for those on the move as it doesn't offer GPS tools and other features tailored for dynamic mobile workforces.
Price
| | | |
| --- | --- | --- |
| Basic | Standard | Premium |
| $5.9 per user/ per month | $5.9 per user/ per month | $5.9 per user/ per month |
SentryPC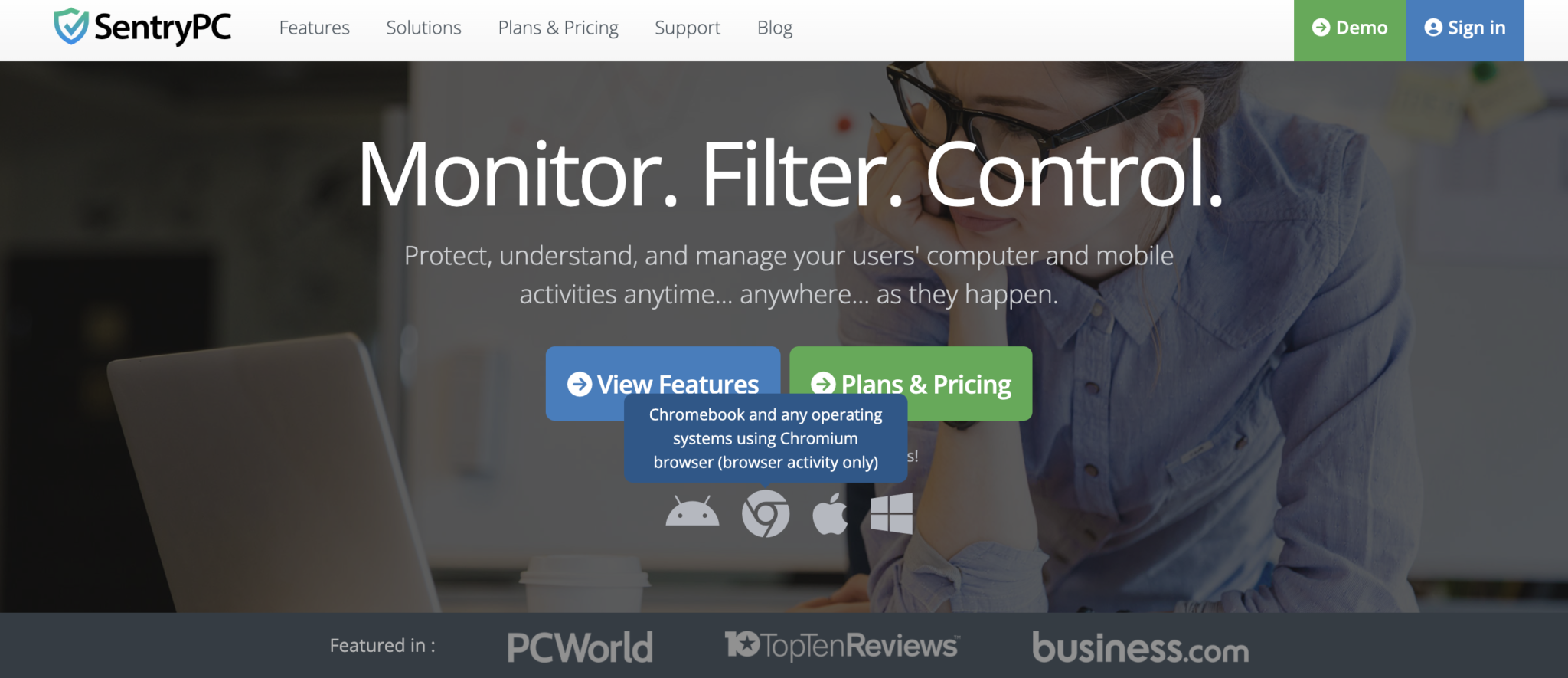 SentryPC stands out as a top player in remote employee monitoring software with many compelling features. Its unique covert tracking capability allows managers to observe user activities, making it a leading choice discreetly. 
When you use this platform, supervisors can remotely oversee a user's screen and even capture screenshots to verify their work. This tool comes at a reasonable cost, particularly suitable for enterprise-level needs.
Key features
Geofencing

Central user and device management

Real-time monitoring of user activities

Remote settings management for employee computers

Compatibility with Android, Chromebook, Mac, and Windows devices

Administrative keyword and phrase banning

Time scheduling for monitoring and usage control
Pros of SentryPC
Complete feature set

Affordable pricing

User-friendly interface
Cons of SentryPC
Complex setup and installation process

Occasional software crashes

Room for improvement in customer support
Pricing
| | | |
| --- | --- | --- |
| Basic | Standard | Premium |
| $69.95 / year | $1,495.00 / year | $2,495.00 / year |
Insightful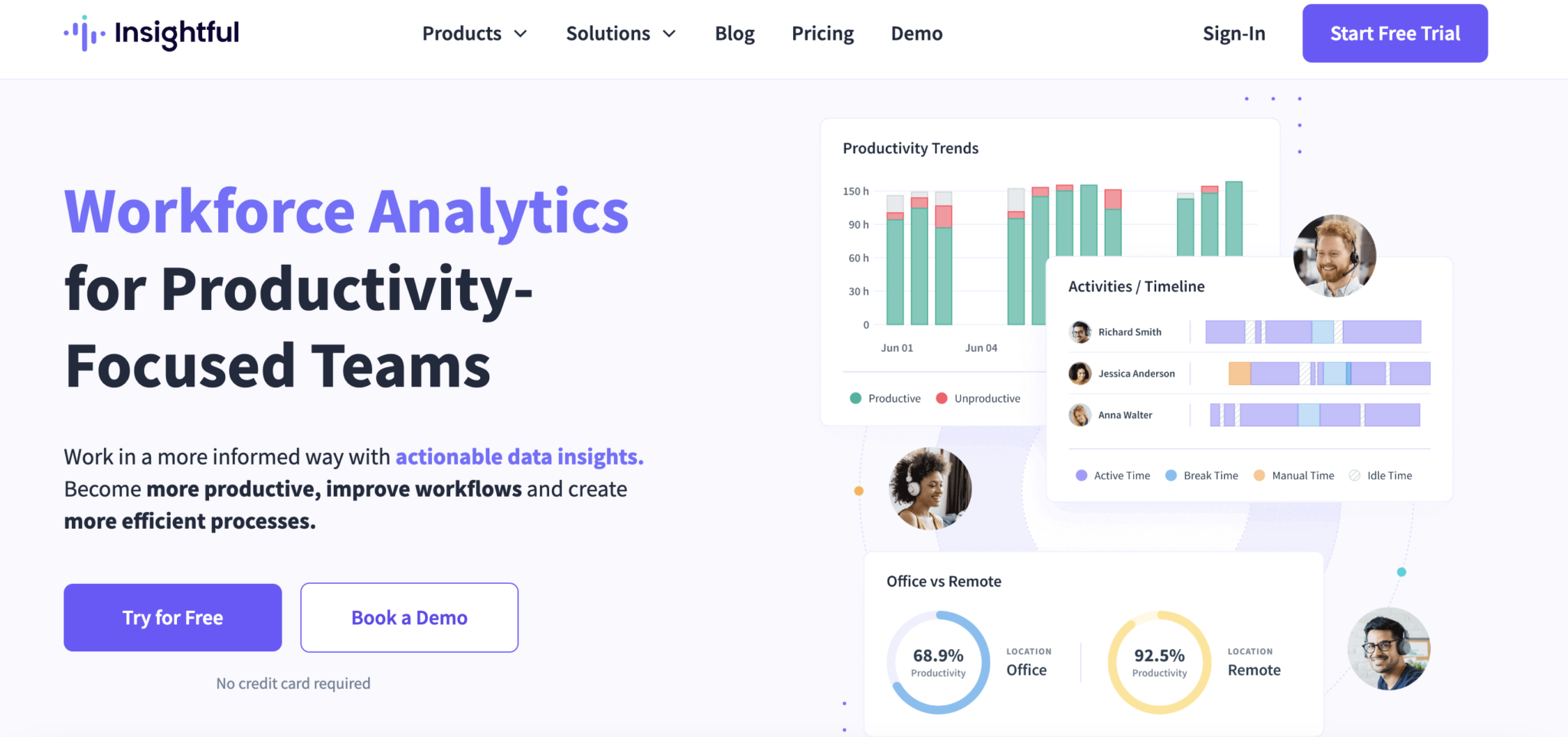 Insightful grabbed our interest for a reason. It offers an all-inclusive solution for employee monitoring and computer activity tracking. You can see how your team members, whether employees or freelancers, use their time, apps, and websites. 
With timely screenshots taken periodically or based on specific rules, you will get evidence that your team is on track and performing as expected throughout the day. 
Features
Employee monitoring keeps track of team activities to ensure productivity and efficiency.

Activity tracking to monitor tasks and progress to stay on top of project timelines.

Remote work management to manage remote teams with ease.

Automatic time tracking reduces the hassle of manual time tracking

Verified attendance to make sure to have accurate attendance records and avoid any confusion.

Project budgeting to stay within budget and allocate resources wisely for successful project outcomes.
Pros
Mark and manage unproductive apps effortlessly, staying focused on what matters.

Enjoy performance without slowing down your system.

Our tool works discreetly in the background, letting you concentrate on your tasks.
Cons
They still need to expand integration choices for more compatibility.

Needs even more screenshot capabilities for a detailed view.
Pricing
| | |
| --- | --- |
| Employee monitoring | $8 |
| Time tracking | $10 |
| Automatic time mapping | $15 |
| Enterprise | Price on request |
ActivTrek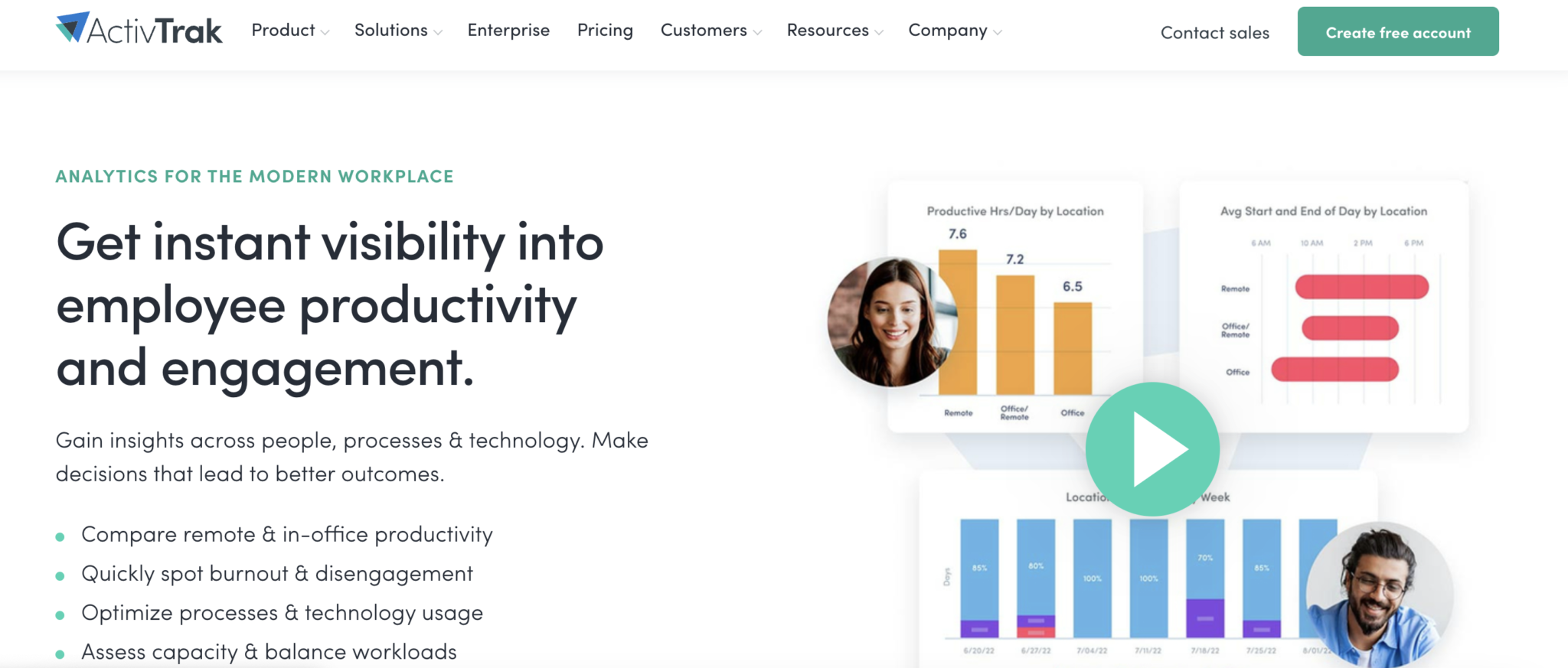 ActivTrak is another cloud-based employee time and productivity monitoring tool designed to boost your team's efficiency. With ActivTrak, you can easily keep track of the websites and applications your employees access during work hours. 
It gathers information like URLs, website titles, and screenshots, providing you with a complete overview of your team's activities throughout the day. But that's not all – it goes the extra mile by giving you detailed insights into users' time on each website and app. 
Features
Timesheet trackers keep tabs on employees' working hours.

The remote employee monitoring feature suits organizations with remote teams well, ensuring engagement and productivity.

Then there's activity monitoring and reporting, which will help you get details into your employees' activities and generate reports.

Identify top performers and leverage their productivity strategies for improved team performance with productivity insights.

It also provides advanced analytics to make informed decisions about your employees.
Pros
ActivTrak is an easy-to-use platform. The navigation is simple

The dashboard gives you a clear overview of employee activities

You can enjoy the benefits of ActivTrak's free plan, which is ideal for teams of up to 3 users.
Cons
ActivTrak lacks a monthly payment option, which might not be suitable for all companies.

Although ActivTrak has app integrations, they come with extra fees as add-ons.

It does not include keystroke logging, which may limit specific monitoring requirements.
Pricing
Free Plan

Essentials

Enterprise

Professional 

$0 per user

$10 user/month




billed annually

On request

$

17

user/month
billed annually
Should your business use remote employee monitoring software?
Yes, especially if you run a remote team and hourly or task-specific productivity matters a lot.​​ Imagine you run a company with a dispersed workforce, including remote or mobile workers. Holding them accountable can be tough, right?
That's where employee monitoring software becomes your ally, ensuring everyone stays focused and engaged, no matter where they work.
With this powerful empathetic AI, you get real-time insights into your employees' activities on their devices and in the workplace.
No more guessing if someone is underperforming or not working – you'll know immediately. And it grants you control over who accesses your company's network and which devices are in use, helping you maintain a secure and efficient work environment.
So, as a business leader, the choice is in your hands. Employee monitoring software offers immense benefits, but choosing the features that align with your organization's goals is imperative. Find the perfect fit, empower your team, and watch your business thrive with newfound productivity and collaboration.
Start your 14 days free trial

for accurate time tracking!
Related Post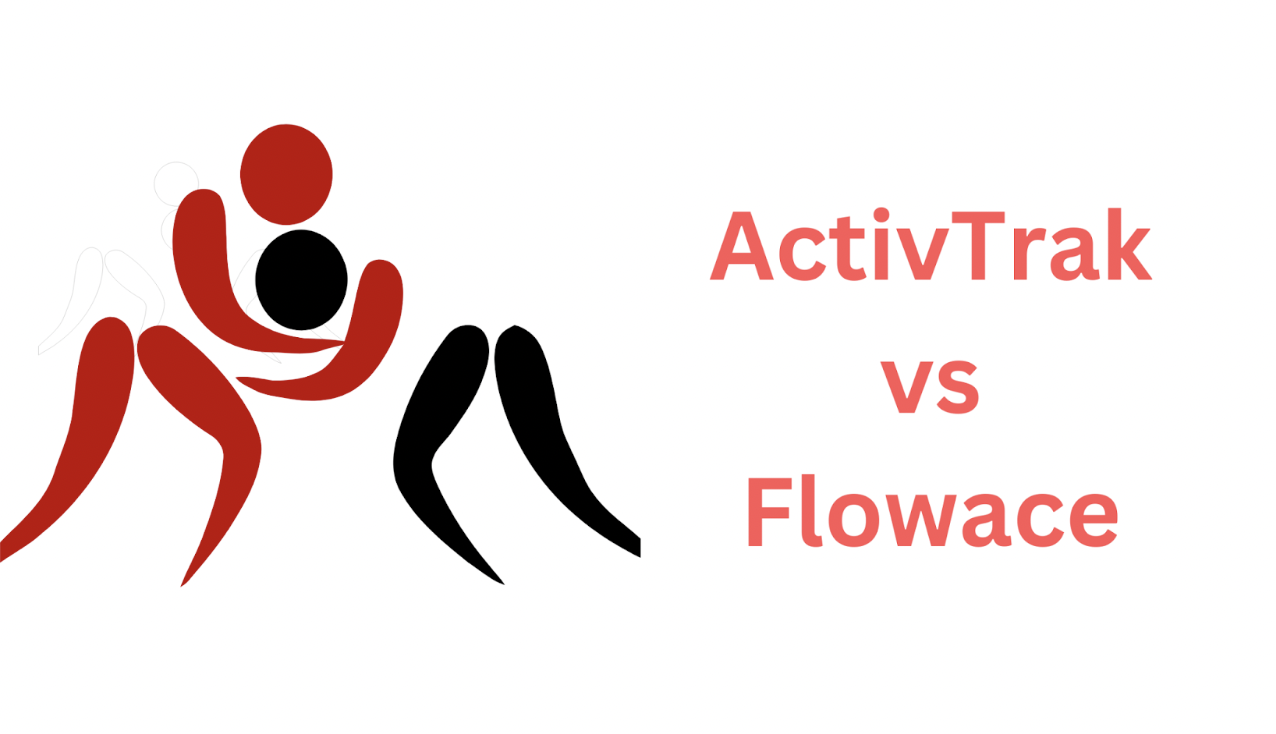 Looking for a better option than ActivTrak? It's a tool to watch over your team's work, but it's not flawless.…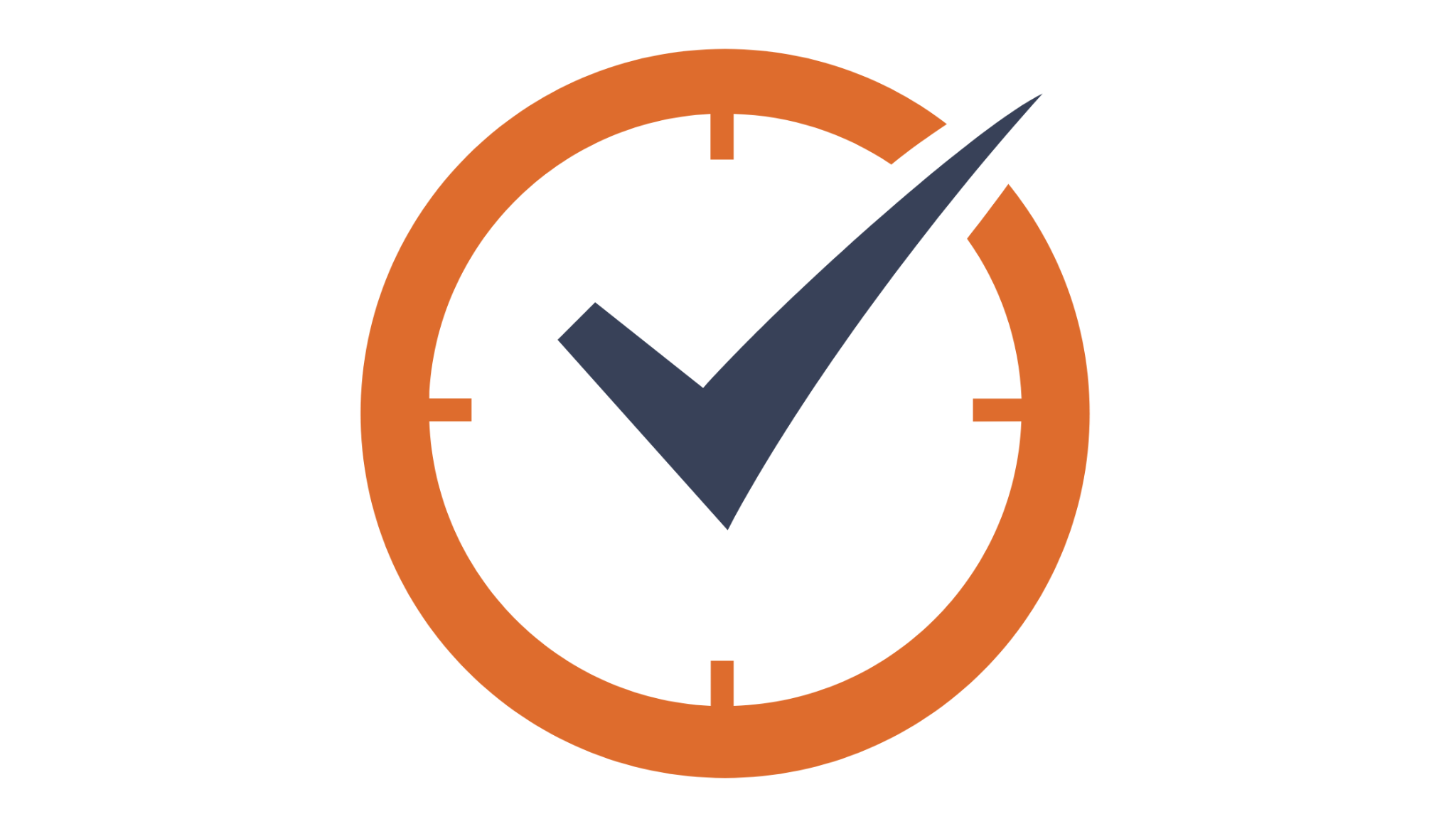 Managing a call center can be demanding, which is why having dependable tools for well-informed choices matters.  Creating a loyal…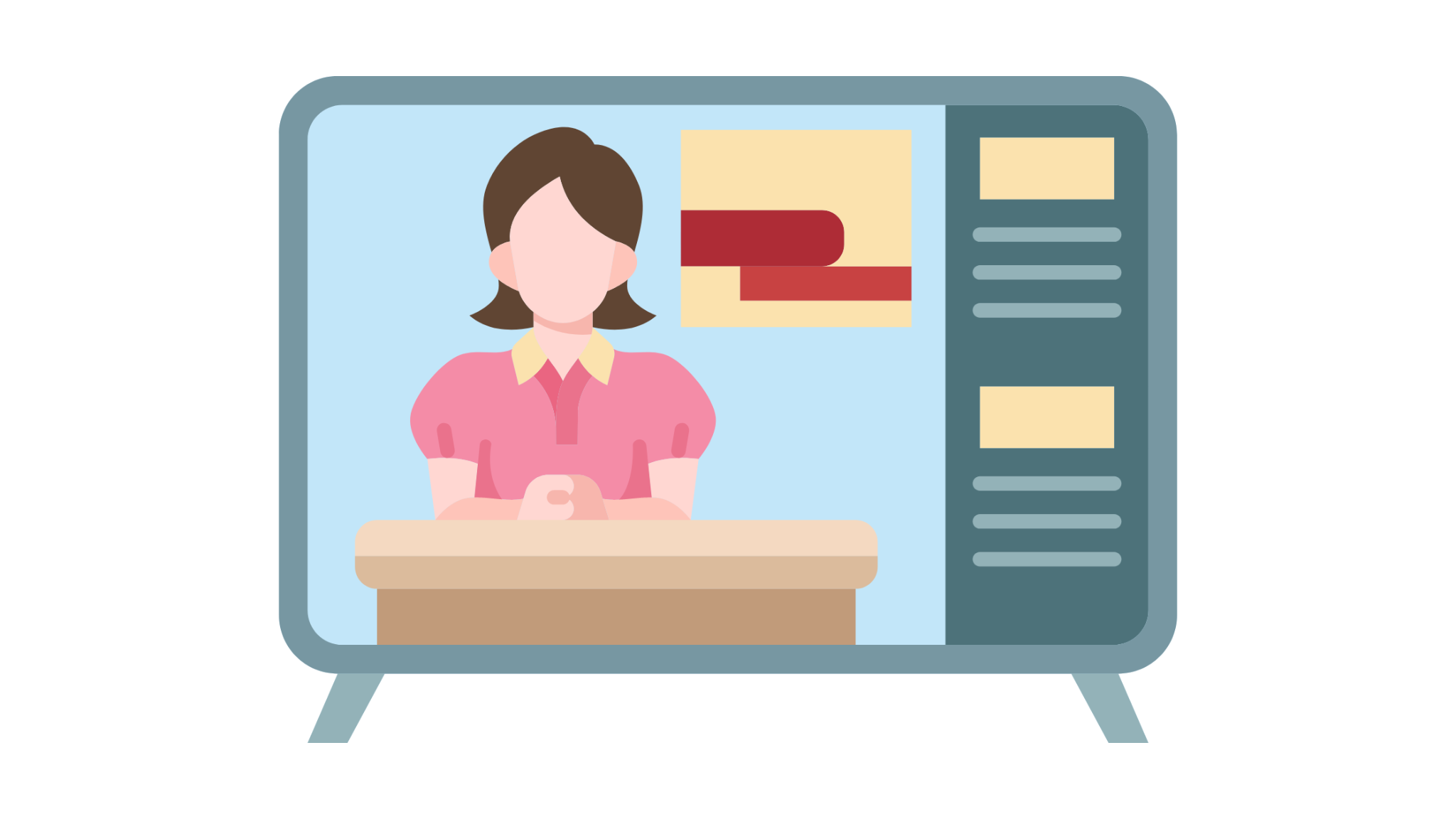 Ever wondered about employee monitoring software and how it works? Remember, your people come first. As Ian Hutchinson said, "Your…
Boost productivity for modern teams by
minimum 31%.
14-day free trial | No credit card required