Trusted by 35,000+ users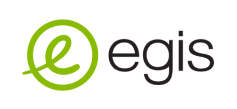 How does Flowace track time in Outlook?
Sign up
Sign up using your Outlook account and dive into the action by accessing the "Integration" section in the sidebar.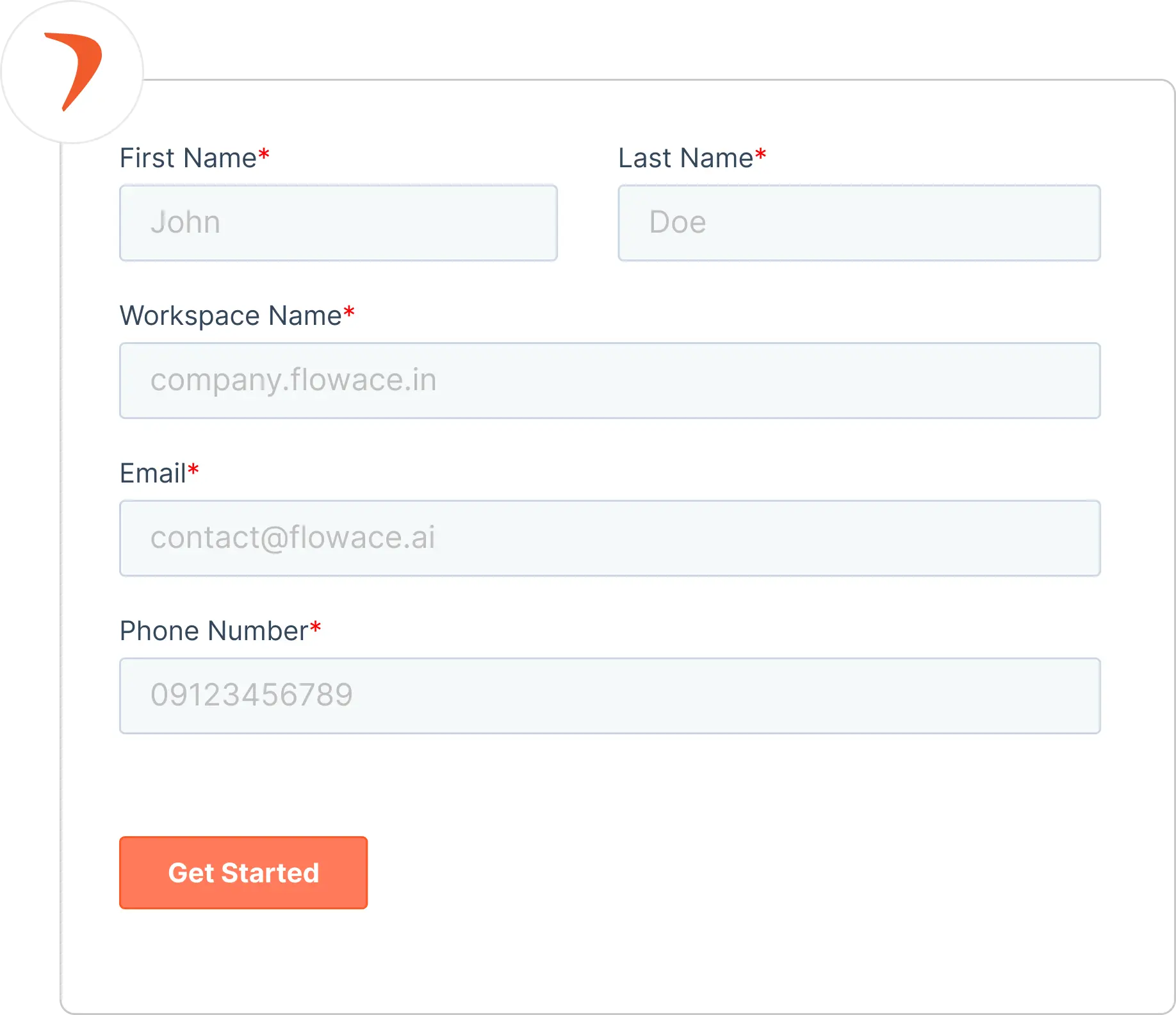 Initiate the connection
Click on the "Connect" button to kick off the connection process—super easy so far, right?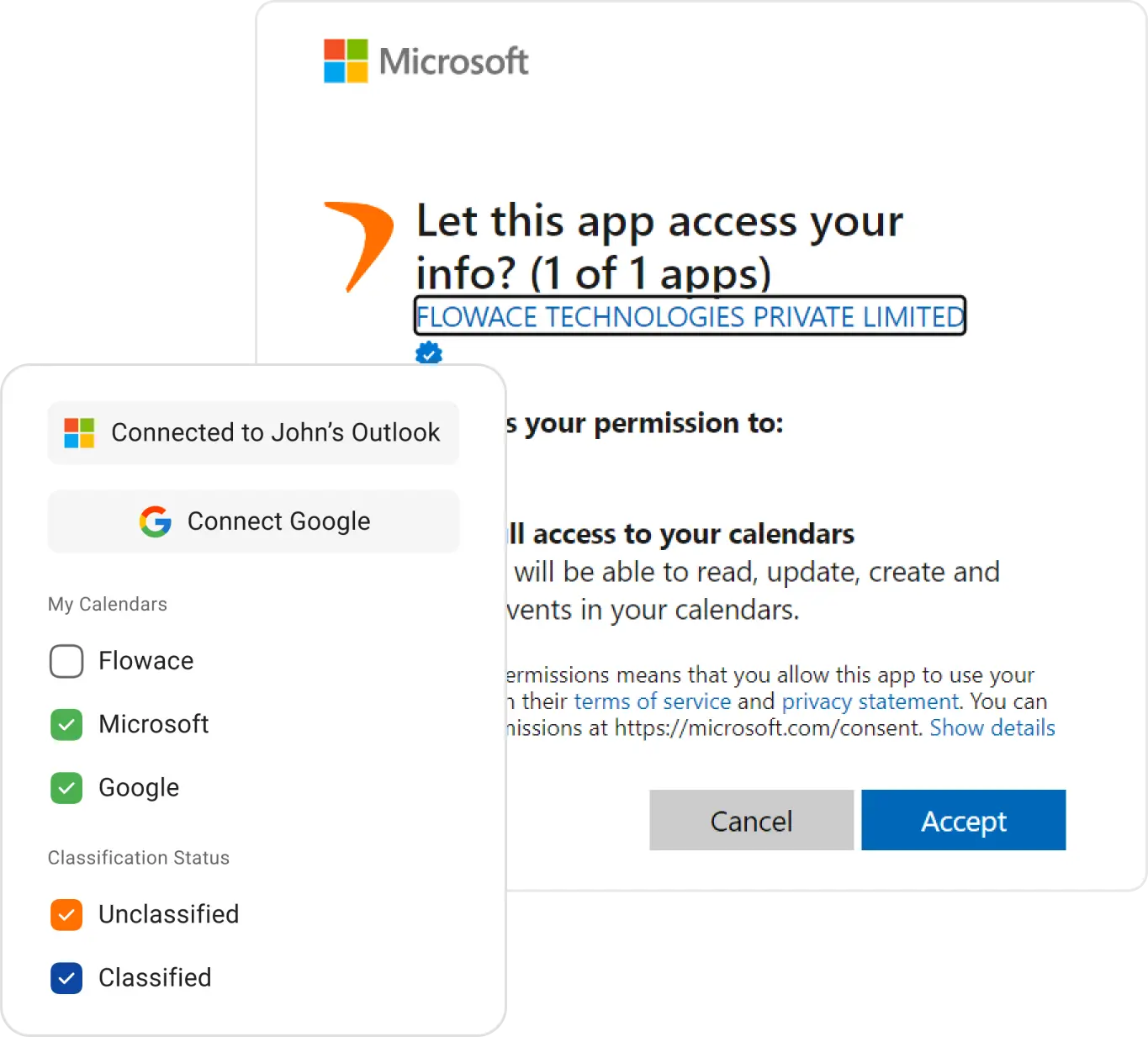 Install the Chrome Extension
Install the Google Chrome Extension and give your login to your Flowace account.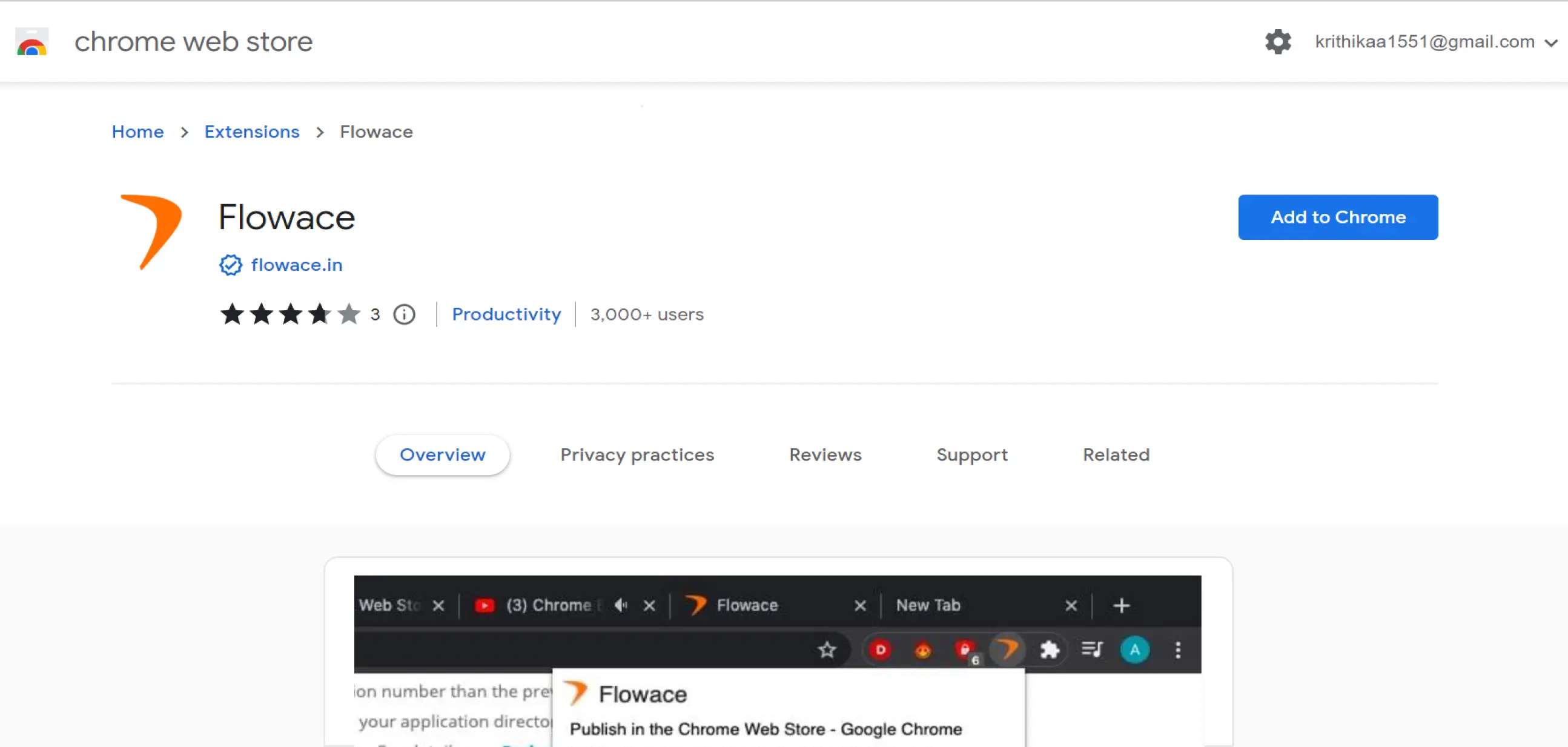 Sync with style
Head over to "Projects" and click on "Add new project" to sync your Outlook calendar into Flowace. Get ready to pick and choose the specific events and discussions that deserve your time-tracking efforts.
Now, it's time to make productivity look easy!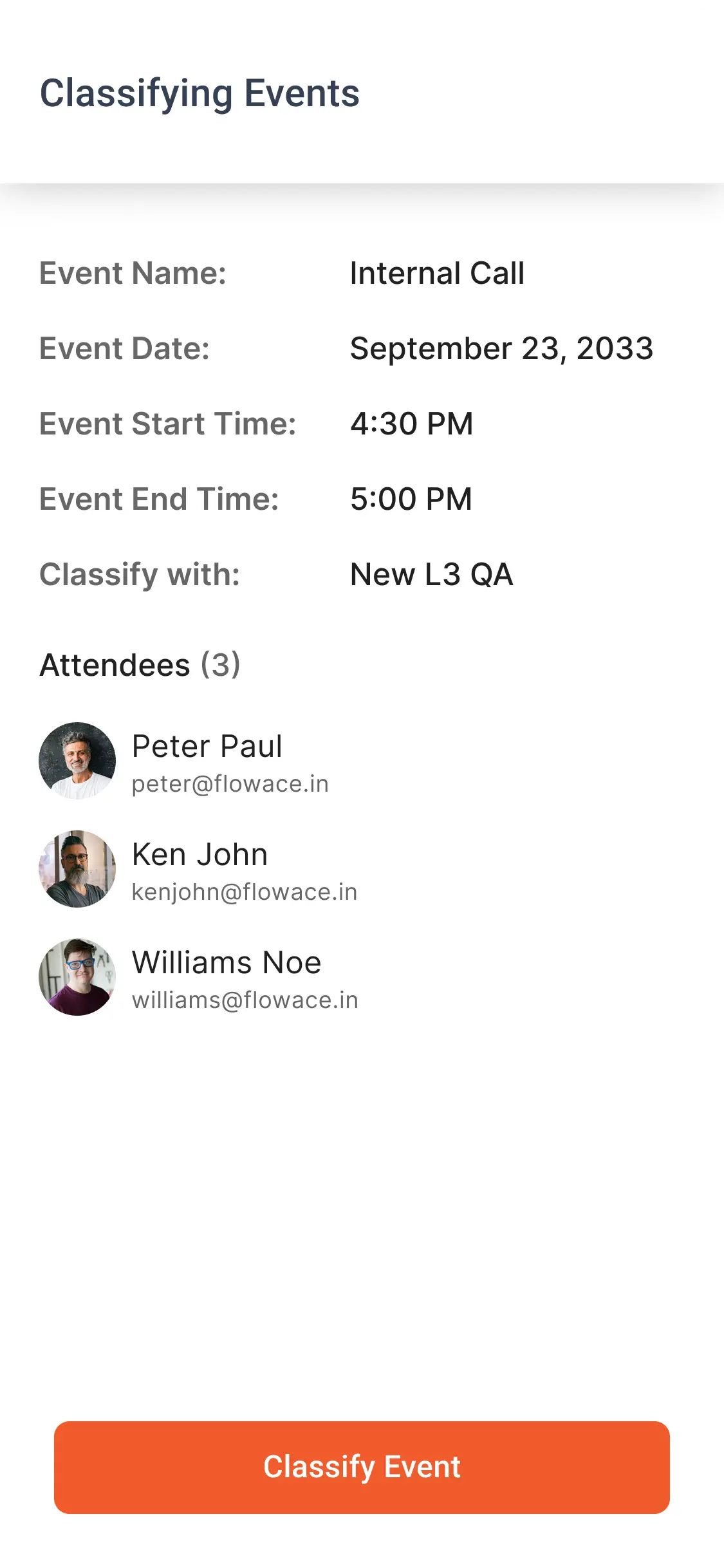 How can you benefit from Outlook Calendar integration?
Ensure you never lose a billable minute—thanks to Outlook Calendar integration, keep your projects cost-effective and your pockets happy.
Track your time on various activities with just one click. Yep, you read that right—effortless time tracking at your fingertips.
Get a crystal-clear picture of your workweek or your entire workforce. You will have a backstage pass to your productivity show.
Boost project profitability with efficient time management. It's not just about doing the work; it's about doing it smartly.
Impress clients by showcasing the exact amount of time dedicated to their projects.
Monitor and analyze how your team manages time. Are they doing the cha-cha or the tango? Find out.
Access instant timesheet reports in real-time. Because who has time to wait for insights? You will get it instantly.
Aim to manage your task time without the distraction. Peek into productivity and own it.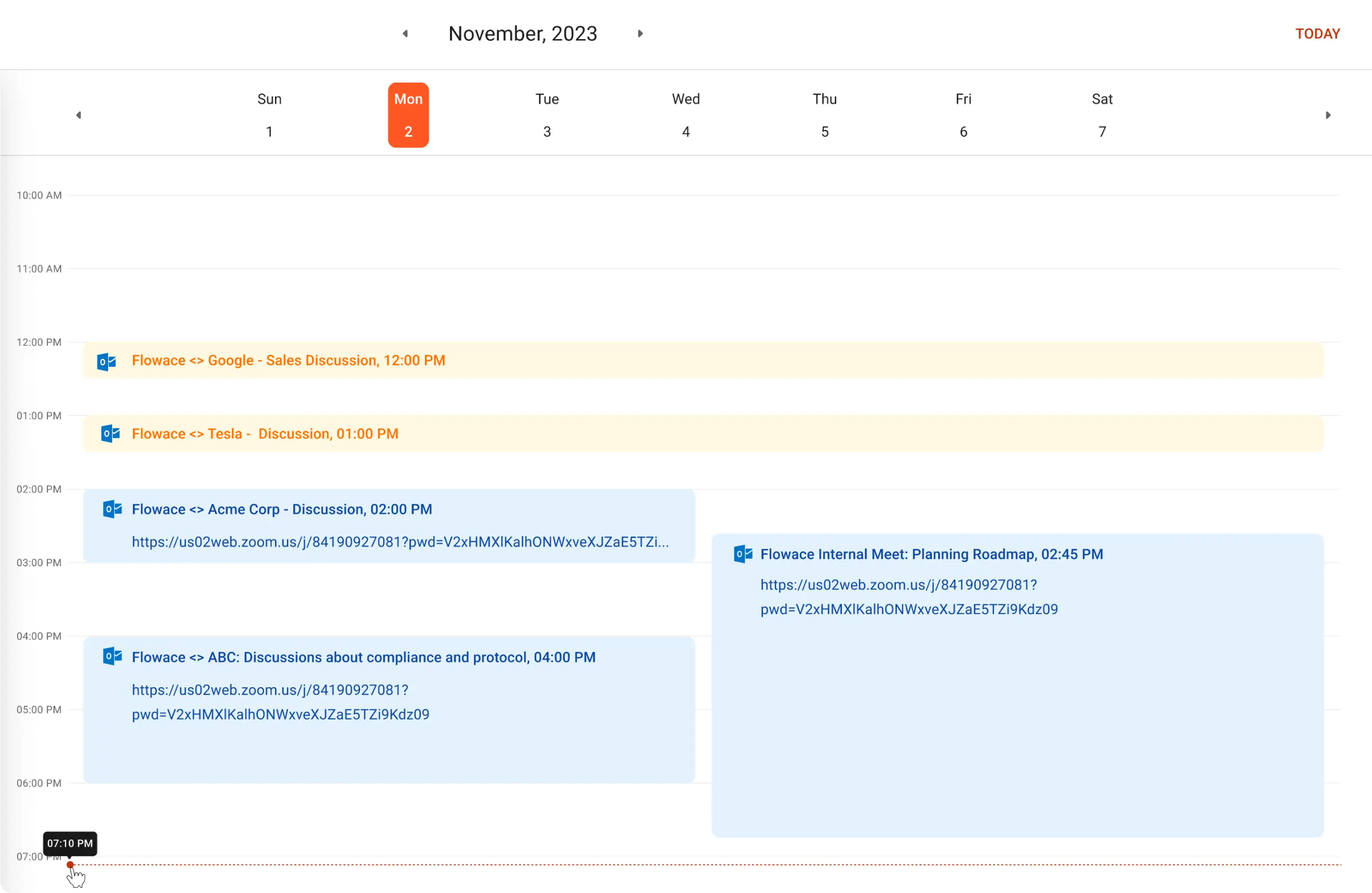 Other Features You Get With the Integration
Bird's eye view of your timesheets
Showcase your Outlook events in a visually appealing monthly timesheet. Why stress over time tracking when you can easily validate the status of any precious hours? This feature gives you a bird's eye view of all your undertakings like calendar events or client meetings.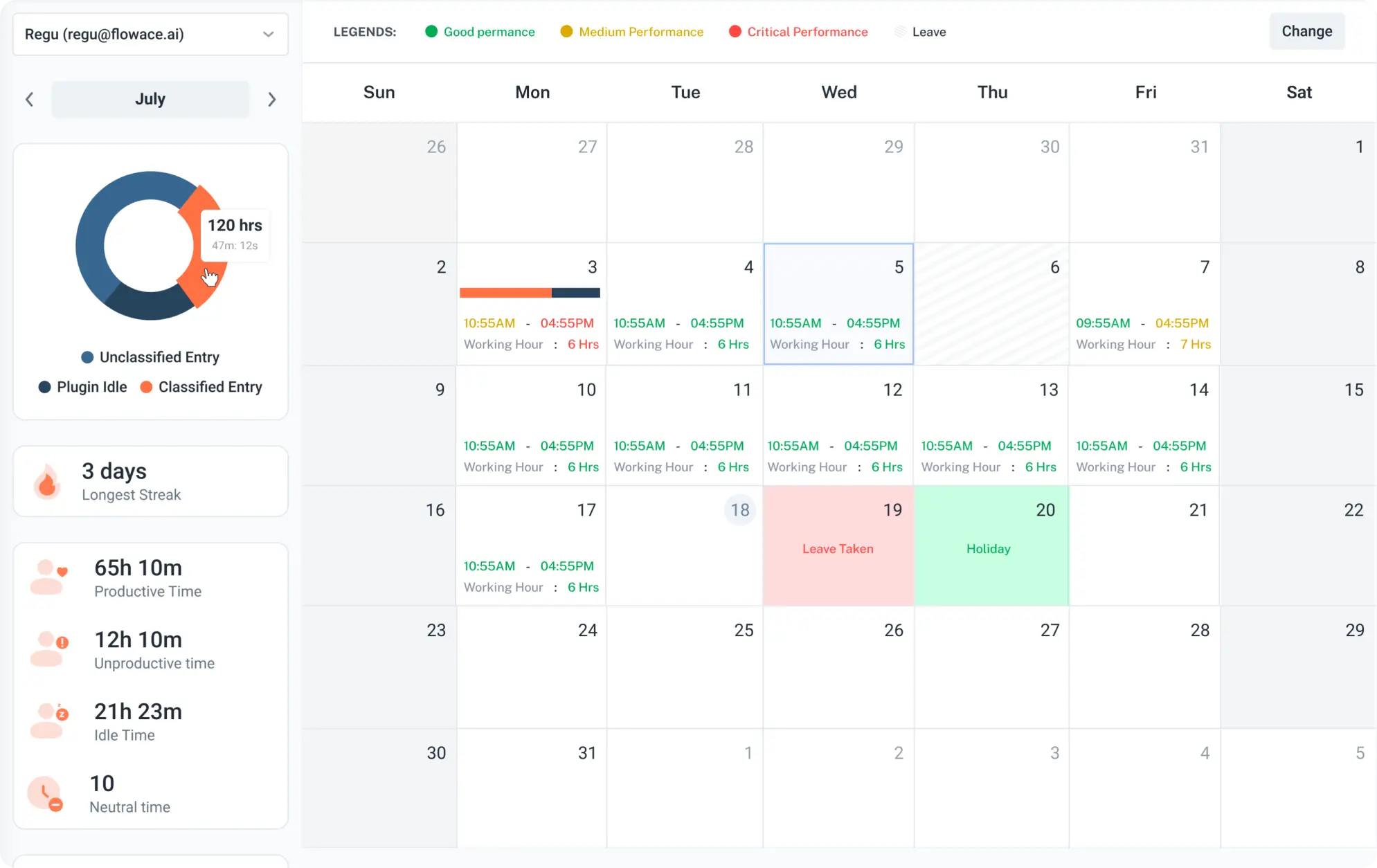 Designed for Microsoft 365
Designed with precision, Flowace will improve your employees productivity within the Microsoft Suite. Whether they're a freelancer, a small business, or a big shot in the corporate world, Flowace brings you the tools to make the workflow easier and hit those goals with ease.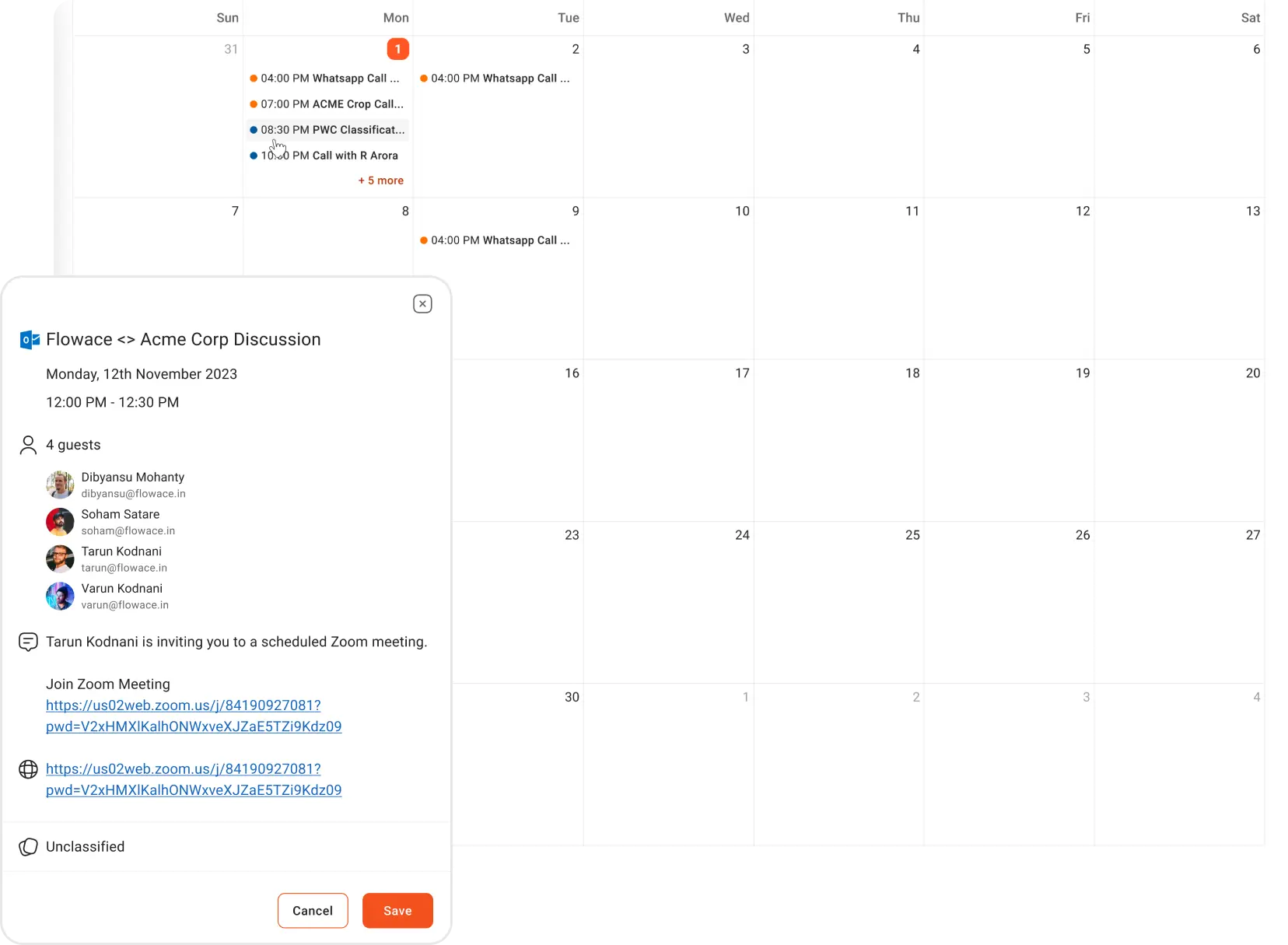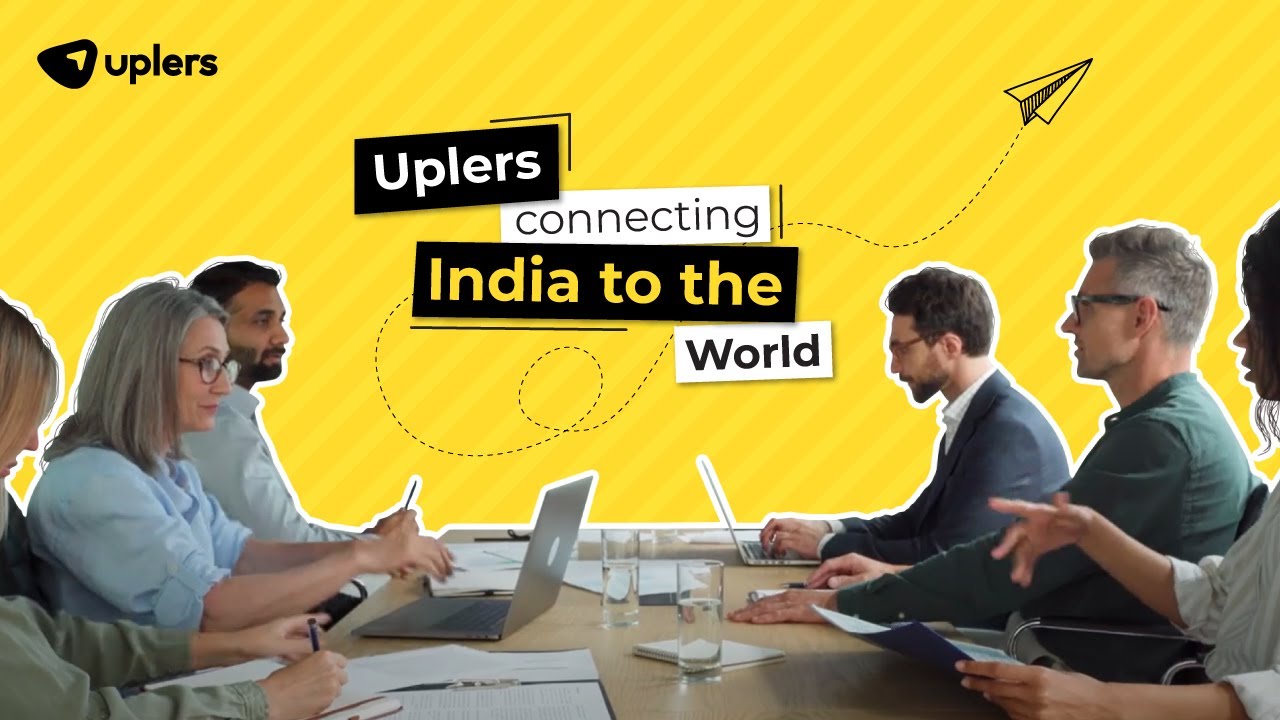 QUOTES
It greatly aids in monitoring my work. Without it, I would find it challenging to account for my hours, which would, in turn, hinder our company's ability to bill our clients efficiently.
Recruitment and Staffing Organization
HR Head at Uplers
QUOTES
An innovative tool leveraging the power of AI in time tracking and productivity mapping. A must-have for organizations aiming unparalleled success and boost of productivity.
Rupesh Sanghavi
Founder & CEO at Ergode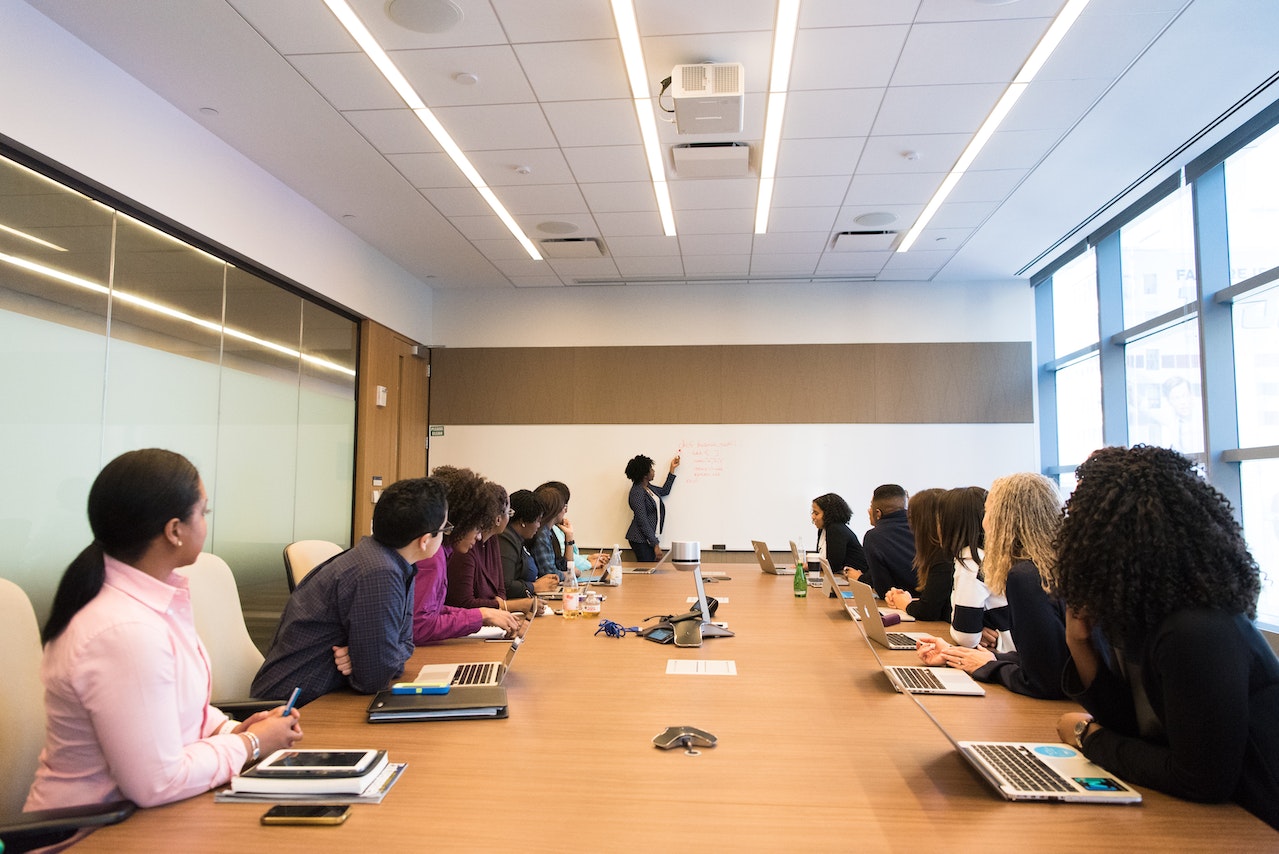 QUOTES
User-friendly for staff to input project hours, offers robust reporting capabilities for exporting to Excel spreadsheets, demonstrates consistent reliability, and boasts a responsive support center for timely query responses.
Dhaval Vussonji
Managing Partner at Dhaval Vussonji & Associates
Frequently Asked Questions
Everything you need to know about the Flowace.